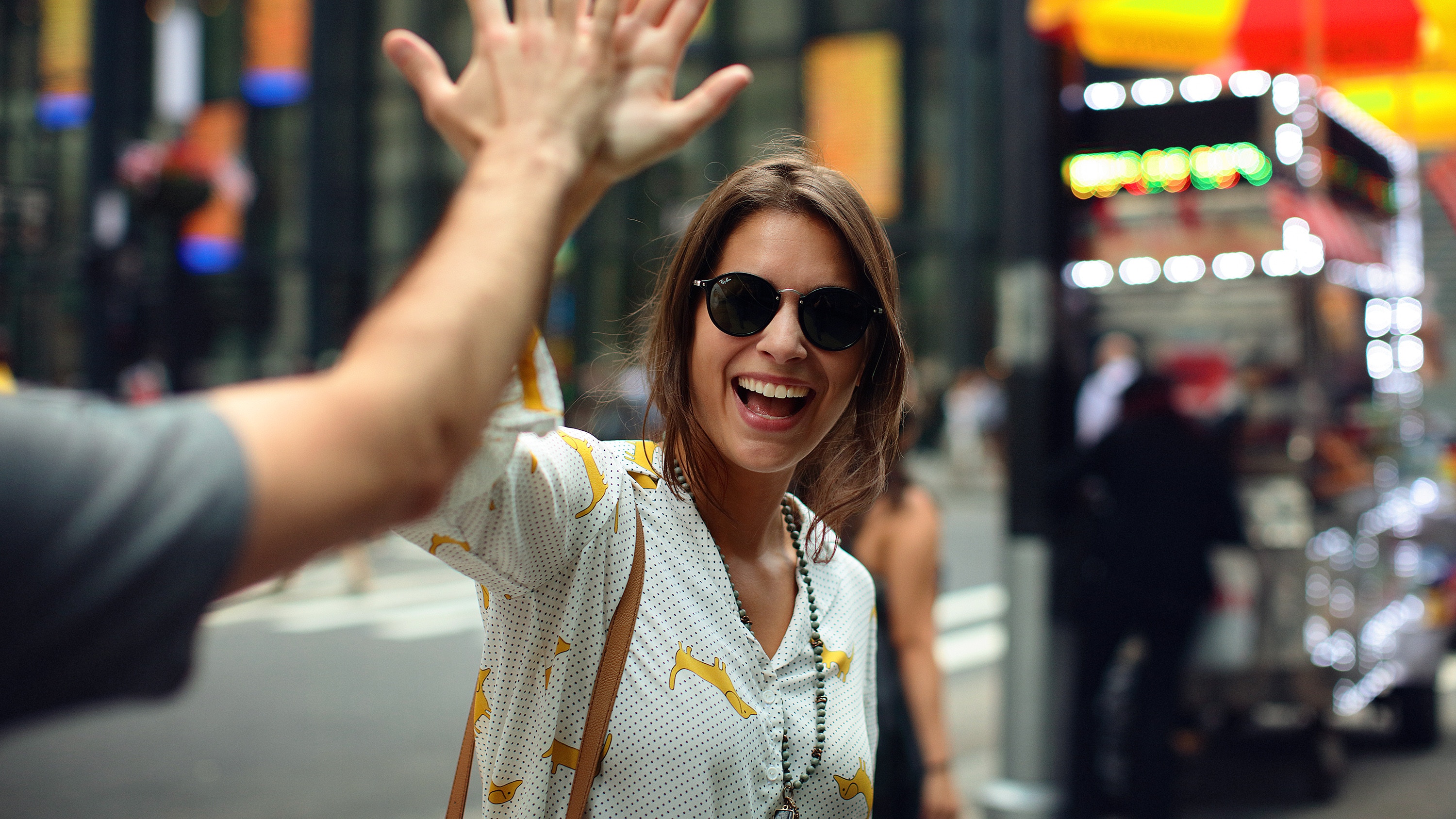 Mental Floss did a great job of briefly explaining the history of the high five, so I'm going to explain it even more briefly.
Also, don't forget to celebrate National High Five Day on April 18th.
How the High Five Started
The origin of the high five is unsure (read about the potential theories on Mental Floss here), but we do know that whatever the origin truly is, it was most likely sports related. And even though the high five was invented on the field/court – the day dedicated to it was invented on a college campus in 2002.
Now, National High Five Day is also a day to initiate good. In 2018 CoachArt, an organization that provides art and athletic programs to children with chronic illnesses and their families, was the organization of choice.
$5000 was raised through their social challenge which quickly became the #1 trending topic on social media, which helped bring awareness to their cause – that's amazing!

The Different Types of High Fives
What is your favorite way to give a high five?
Up Top: The classic – everyone loves a good "up high."
Down Low: Hello smooth operator – perfect for a low-key victory.
Best Friend: Like a secret handshake but with a high five instead.
Virtual: Sending an ePraise is a great way to give a high five without being in the same room.
Pocket Praise: Another way to get the point across that they did a job well done!
Why High Fives Are Powerful (and Meaningful)
It's more than a hand gesture. As mentioned earlier, a high five can do some good. Not only can it bring awareness to a good cause, but it can help kick start office morale!
Think about the feeling you got the last time you were given a high five. It was a good feeling, wasn't it? That feeling can be spread throughout the office – igniting smiles throughout.
So, we challenge you to surprise your co-workers by offering high fives all day long! Just see what it does for your culture.
More ideas for National High Five Day
National High Five Day [The Lowdown]
National High Five Day Scavenger Hunt
Employee Recognition Can Be as Easy as a High Five
Worried you're missing on on all things employee recognition?