We're two weeks into our MOvember challenge here at Baudville. The 'staches are getting pretty funky and we're having lots of fun with it! You can read all about what we're doing here.

During MOvember, we're spotlighting Mo Bros and Mo Sistas from Baudville who are taking part in this important initiative. This week's participants are Justin and Amanda, from our Customer Service team, who answered a few questions about why they're inspired to be a part of MOvember.
Today's featured Mo Bro is Justin, IDville System Specialist and team member since 2010.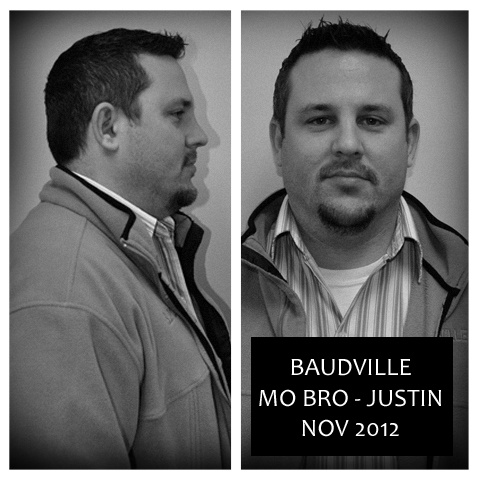 What inspired you to get involved with this cause?
I don't think enough men pay attention to their health nowadays. This is a great way to raise awareness for prostate cancer and get all those stubborn guys out for a regular checkup with their doctor. If I can do it, anybody can!

Which kind of mustache do you plan to grow during MOvember?
I'm going with the combo of mustache with soul patch and chin (as seen in the photo above). Not sure what you would call it, maybe the pirate look? I personally couldn't roll with just the 'stache alone.
What challenges have you faced so far during MOvember?

The biggest challenge has been keeping the razor away from my wife! She loves that I'm doing it for a good cause, but can't stand the 'stache. This goes back to my style choice for MOvember. My children think it looks different, but cool.
Up next, supporting all of our Mo Bros, is Mo Sista Amanda, Customer Service Representative and Baudvillian since 2010.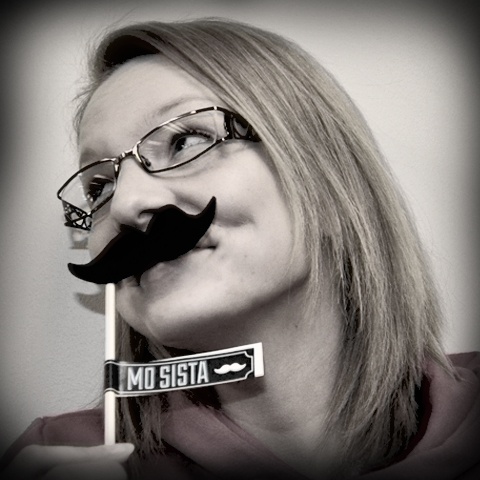 What inspired you to get involved with this cause?
I was inspired to get involved because we are supporting a great cause! Everyone knows about breast cancer awareness in October, the walks and charities and other ways to get involved (which we had a great turn out for last year with our awareness campaign and charity here at work), BUT we also have the men in our lives to think about! This is a great way to donate money to a great cause and make men's health more public knowledge. I also cannot forget about the casual days!

Who are some of your favorite mustachioed men?
I don't know if there is anyone famous with mustaches that I can claim as a favorite, but my dad has always sported a mustache (to cover a scar from boxing when he was younger) and he is definitely at the top! He is currently in the hospital right now dealing with heart issues and even through the unknown he has an amazing sense of humor and a great outlook!

Which Mo Bro are you sponsoring this month and how do you plan to support him?
I am not sponsoring anyone in particular here at work, but more everyone that is daring enough to grow a 'stache! It is not just at work that they have to sport them and I know it's not easy for all guys to walk around with the "out of the norm" hair growth for a month. I am excited to see the mustaches around the building cannot wait to see how it all unfolds!
Thanks Justin and Amanda! It's so fun to see people company-wide participating in the cause to raise awareness for men's health! Check out last week's MOvember Challenge Spotlights here, and stay tuned everyone for MOre MOVember stories coming soon!
----------------------------------------------------------------------------

As a team member since 2005, Falon has worn just about every hat the 'ville has to offer. She's seen both sides of working life — as an employee and as a manager — so if it sounds like she knows what she's talking about, we're pretty sure that's why. When she's not juggling between the IDville and Baudville brands, she's been known to whip up a mean diorama - just like that!