The economic recession has challenged workplace cultures and practices. Organizations once accustomed to cushy bonuses, deluxe benefits, and luxurious trips and conferences had to cut back – not only on such coveted add-ons – but also on their staff. If you've been one of the lucky ones to keep a job during the recession, you know that the workplace challenges begun by the recession won't be easily resolved.
As layoffs took place, the employees who survived were left full of anxiety and discord. Going forward, it will be management's response that will make organizations successful on the other side of this economic chasm.

Recent survey results released by Careerbuilder.com reveal some interesting insights into how the workforce is going to change once the recession "comes to an end." CareerBuilder in conjunction with Robert Half International conducted a post-recession job market survey. One of their findings pointed to the intentions of workers. According to the survey, 55% of survey participants plan to make a career change or go back to school when the economy recovers.
55%. More than half of the workforce will be making a change. Whoa.
The recession has been tough not only on bottom lines but also on employee loyalty, trust and job satisfaction. Management that decided they couldn't afford to communicate about layoffs or tough decisions, and that employee recognition is frivolous will be reaping the fruits of that labor (or non-labor, in this case) when their turnover rate skyrockets.
Thankfully, the impending workforce shift is not all doom and gloom. It's not too late for management to openly communicate with employees about changes or decisions. It's a GREAT time to implement new rewards and benefits to build back that loyalty and trust. Starting a tuition reimbursement plan would also be a wise move to keep top, rising talent. And engaging employees through daily recognition can build up job satisfaction and pride throughout the organization.
The times, they will be a changin', and they'll be here before you know it. The nature of those times, however, is up to you.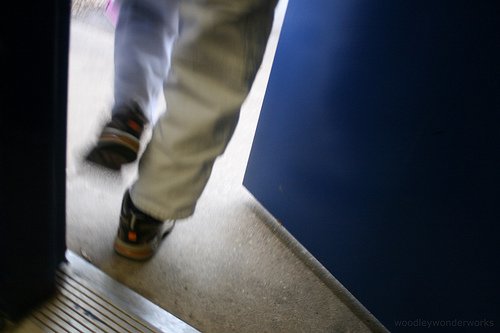 ----------------------
Cori is a Certified Recognition Professional at Baudville and a member of the Millennial generation. In addition to writing for the Baudville blog, she's taking on the task of flooding the Twitter world with positive mojo. Find out more - and join her cause! - at www.Twitter.com/Baudville and by using the hash tag #positivemojo.