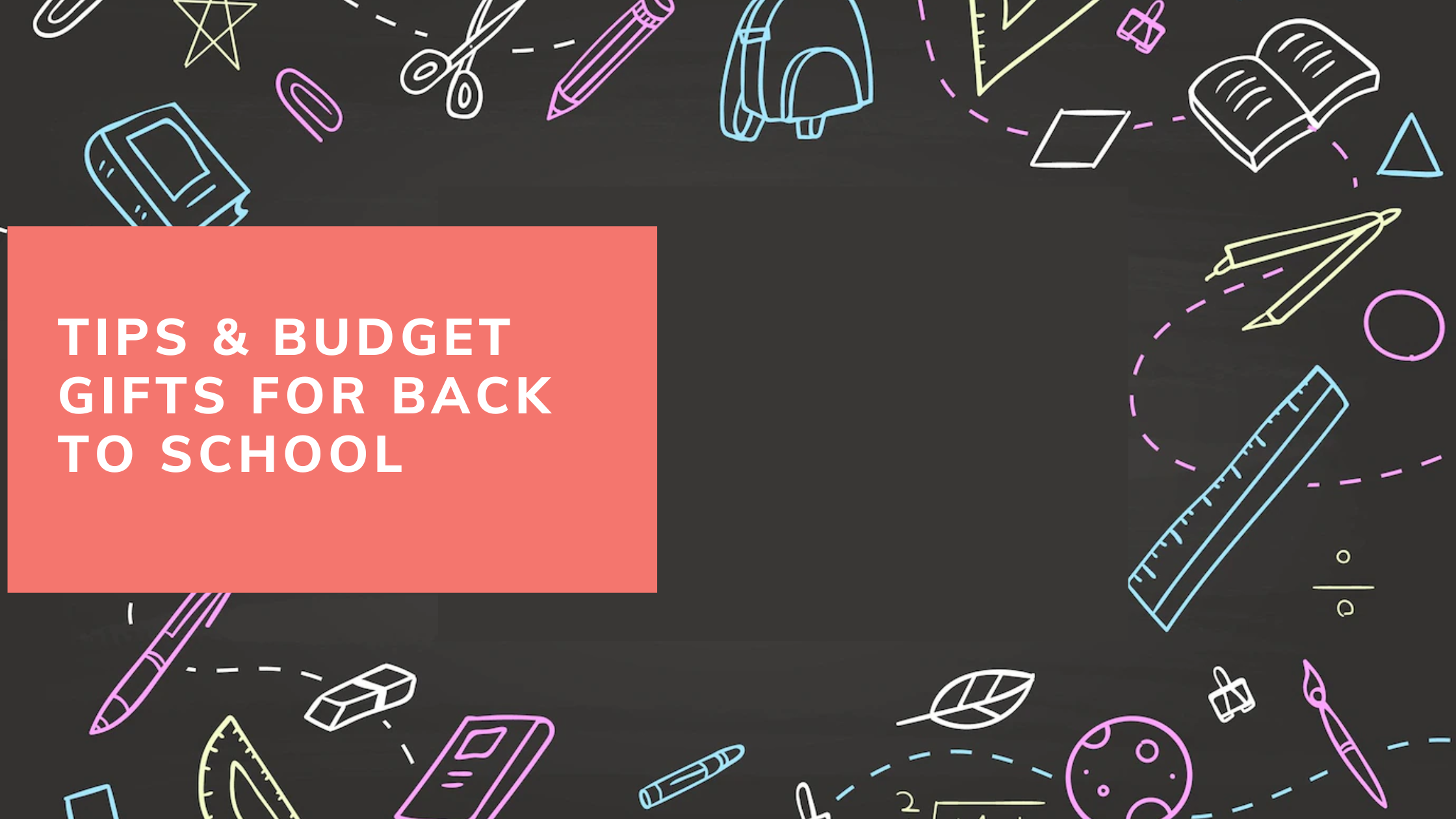 Tips & Budget Gifts for Back to School
Summer is almost over, and most teachers and school staff are already preparing for the back to school rush. Returning to school can be difficult for students and staff alike as they move from vacation-filled days to homework, assignments, and meetings. Engagement for students as well as teachers will be a keyword throughout the school year.
"Employee engagement has been linked to a wide range of workplace outcomes. Specific to schools, teacher engagement has a strong relationship to both absenteeism and employee turnover, and is a key driver of student engagement." (Source)
Help ease the transition from summer to school for everyone by using these five appreciation tips for teachers, students, and staff. Letting the members of your school know you're excited to see them in the fall will make them excited for the school year, too!
1. Send a Card to Their Home.
Receiving a personal greeting card at home can ease the nerves of a new student or staff member; it will encourage a returning member of your school and get them excited for the new school year. Personalize your card design with your school's mascot or logo, and write a personal note to each individual. Send these cards out ahead of the first day of school to start the new year off on a positive note!
2. Create a Sign for Their Office.
Make teachers, staff, and students feel welcome when they walk into the building by creating a sign with their name on it. Using certificate paper or border paper, create a design with your logo or mascot, the individual's name, and their position or classroom. Post the signs on and around classroom doors. Everyone will have fun looking for their names when they return to school!
3. Surprise them with a Sweet Treat.
At Baudville, candy is often part of our appreciation events. It even makes a regular appearance in certain team meetings! Surprise your team of teachers with a sweet treat and put a smile on their face before you begin a staff meeting or training.
4. Start the Year with Everything They Need for an Organized Desk.
Make sure your staff starts the year off with those key supplies they need to stay on task. When you welcome your team back to school give the first recognition to a staff member who helped prepare for the back to school rush. Remind your staff of the importance of recognizing each other before you begin the school year!
Use the flower power to say a huge "thanks" for the help, star performance, or any other above-and-beyond achievement. This highlighter is perfect for those organized note-takers who love to color-code.
Germinate some gratitude with our best-selling Appreciation Plant Cube! Featuring a sentiment of teacher appreciation, this flowering, daily reminder of thanks is sure to grow the distance.
Get groovy with a journal that will shape their work days into something special. Featuring an exclusive Baudville saying, it's sure to encourage and inspire them to work hard each and every day. Why? Because they're appreciated, of course.
You wont move mountains but you will stay hydrated with this Quick Grip Value Water Bottle.
5. Create Stress Relief Kits. Being an educator is a stressful job! Give teachers a stress relief kit to start the school year that includes a a USB essential oil diffuser with Happy Joy essential oil blend, tea tree face mask, Chimes mango ginger chews, and 20oz ceramic mug.
Bonus idea! Appreciate teachers with the gift of time! Create an online class volunteer signup sheet on VolunteerSpot.com and invite parents to help.
Whether you're a student, parent, or school administrator, if you're starting back to school soon or have already started, there's no better time to show your appreciation for your teachers. Every day, they put their passion and energy into providing the best education possible to their students – and go the extra mile to motivate their students to care as much they do. These are the gifts our teachers give to us and our communities. For all they do, say thanks! You can do it in person, write a heartfelt note, or say it with your engagement and appreciation!
Like these teacher appreciation ideas? Get more in our Teacher Appreciation Ideas eBook! The eBook is full of ideas for back to school.
Interested in chatting with your rep? Find your account manager here - and they'll touch base with you to find a good time to discuss your vision!
We've had the privilege of working with some amazing organizations to develop a branded, special experience for their team. We appreciate their trust in finding the perfect fit, and we're so excited to highlight how they turned out!
Whether you're just dipping your toe into the custom experience, or you're an old hand at it, we know that together we can pair up to make an amazing impact for you and your organization!
Want more content like this? Subscribe to our emails!