The fluorescent lights, the drills, the scraping, the poking, and prodding. Let's be honest, not many people love going to the dentist. Getting our teeth cleaned is one of those daunting tasks that is necessary every six months. You may even try to put your appointment off until the endless calls from the receptionists can no longer be ignored.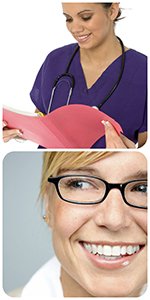 However, I am an outlier. I am one of those people who loves going to the dentist. Every time I walk in, I am greeted with smiles from the receptionists and the hygienists. I never have to wait for longer than 10 minutes, they fit me in around my work schedule, oh, and did I mention that they have massage chairs?
Not only is the staff incredibly friendly but my dentist makes it a point to send out welcome packages, Christmas cards and even sends out emails on your birthday! My dentist is always happy to see me, and, in addition to checking my pearly whites, he makes it a point to catch up on the happenings in my life over the last six months before he is off to attend to his next patient.
Now, my point of this blog post is not to make you all jealous that my dentist and his staff are incredible; it is to remind you that today is Dentist's Day, so be sure to send your dentist an ePraise! Even if you do hate having to visit them every six months, they do keep your smile bright, shiny, and healthy, so they deserve a shout out for that!
--------------------------
Krista is the 'ville's Web Marketing Coordinator. She came to us in 2012 as part of our stellar Sales team. Using her experience with Baudville customers, she helps create an online experience we're sure you will enjoy! Being the chatterbox she is, she truly misses talking with all of you so don't be shy and drop her a line!