For many years, in high school and in college, I waited tables. Although, I made many friendships along the way, met a lot of great people and made some great tips – it definitely wasn't the easiest job I have ever had.
Your servers are oftentimes pulled in many different directions, getting your drinks, running food, helping their coworkers out, bussing tables. They are also supposed to provide you with menu knowledge, be friendly and prompt. Whew, that is a lot to have on their plates (pun intended)! Waiting tables is a fast pace job and is most certainly not for everyone.
As a former server, and as someone who has a lot of respect for those in the service industry, all I ask is that you show them a little recognition. If they did a great job, tell them, tell their manager, write it on your receipt, or even better – tip them a little extra!
Give your favorite servers a little Shout Out today!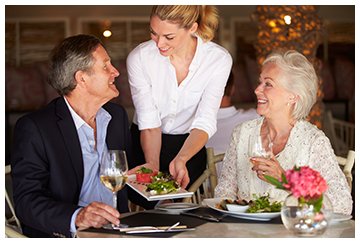 --------------------------

Krista is the 'ville's Web Marketing Coordinator. She came to us in 2012 as part of our stellar Sales team.
Using her experience with Baudville customers, she helps create an online experience we're sure you will enjoy! Being the chatterbox she is, she truly misses talking with all of you so don't be shy and drop her a line!