National Doctor's Day marks the first time anesthetic was used for surgery in 1842. Lucky for us, it worked and saves lives every day! Now we get to celebrate the awesome doctors in our lives on March 30 of each year.
We have a great selection of gifts for doctors to celebrate their day in style—from high-end keepsakes to more affordable mementos. Check it out:
$60+:
Medium Silver Accent Crystal Award Clock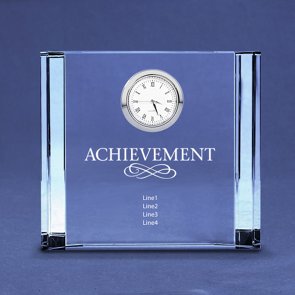 Baudville's stylish and functional clock will fit your recipient's desk perfectly. Add a title and up to 4 lines of personalization free of charge to make this gift a keepsake that they will never forget. It also comes gift boxed and ready to give!
$40–$60:
This Desk Organizer has everything your recipient will need right at their fingertips! It includes an interchangeable calendar, silver pen, sticky notepad, and supply compartment for the office supplies they use the most. Plus, you can add your favorite character story and the recipient's name to make the gift more memorable.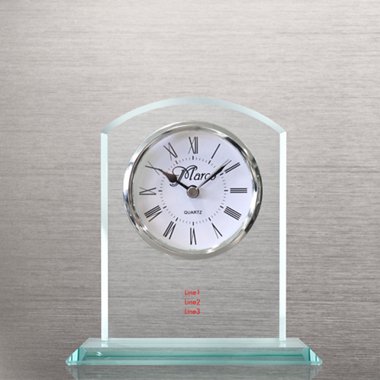 This elegant clock is a classy award for recognizing dedication and commitment. The price includes up to three lines of personalization engraved directly onto the glass for a sophisticated look on the good doctor's desktop.
$30–$40:
Executive Carbon Fiber Pen Set - Shown Customized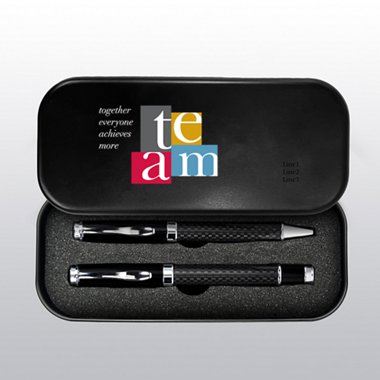 Give a practical and luxurious gift this year with our Carbon Fiber Pen Set. Each pen features a carbon fiber barrel that is accented with the perfect amount of chrome trim to wow your recipient. Each gift set includes one ball point pen, one rollerball pen, and a gift tin including an imprint of your chosen Character Story.
$20–$30: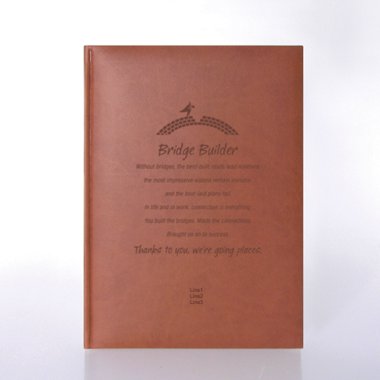 Give the recipient something they will be able to use again and again. Our beautiful leatherette journal is soft to the touch and includes your favorite Baudville Character Story and three lines of your own personalized message. The best part: Each journal includes a black gift box making this gift ready to give!
Silver Pen and Pencil Gift Set
Your choice of signature character story is imprinted on the lid of this marvelous writing set. It includes a silver-tone black ink pen and a mechanical pen inside a gift tin. Plus, you can add up to three lines of personalization at no additional charge.
$10–$20: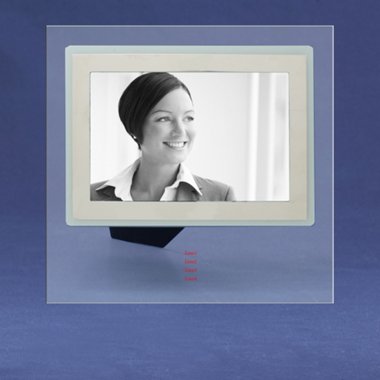 Give your recipient a gift they will never forget this Doctor's Day! Our elegant trophy frame includes four lines engraved with your personal message as well as an opportunity for you to include your favorite 4x6 photo. This glass picture frame makes for a distinctive desktop display.
Simply Charming Gift Set - Leading By Example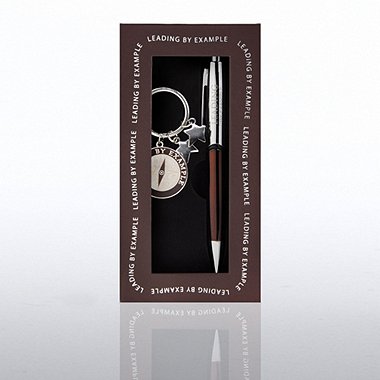 Simply fun...simply rewarding...they're simply fabulous gift sets that are perfect for thanking doctors for their hard work. It includes a compass design on our Simply Charming Keychain and a brown and silver pen in a gift box stamped with the message "Leading By Example." It's an all-inclusive gift, which means no extra shopping required!
$5–10:
Character pins are an popular Baudville gift that will bring flair to your Doctor's lab coat or stethoscope. They're perfect for the team of doctors you will be celebrating this year, and we're sure they'll bring a smile to patient's faces.
FREE!!
Send an ePraise – Say thanks to a Doctor who has impacted you this year with Baudville's free ePraise cards!