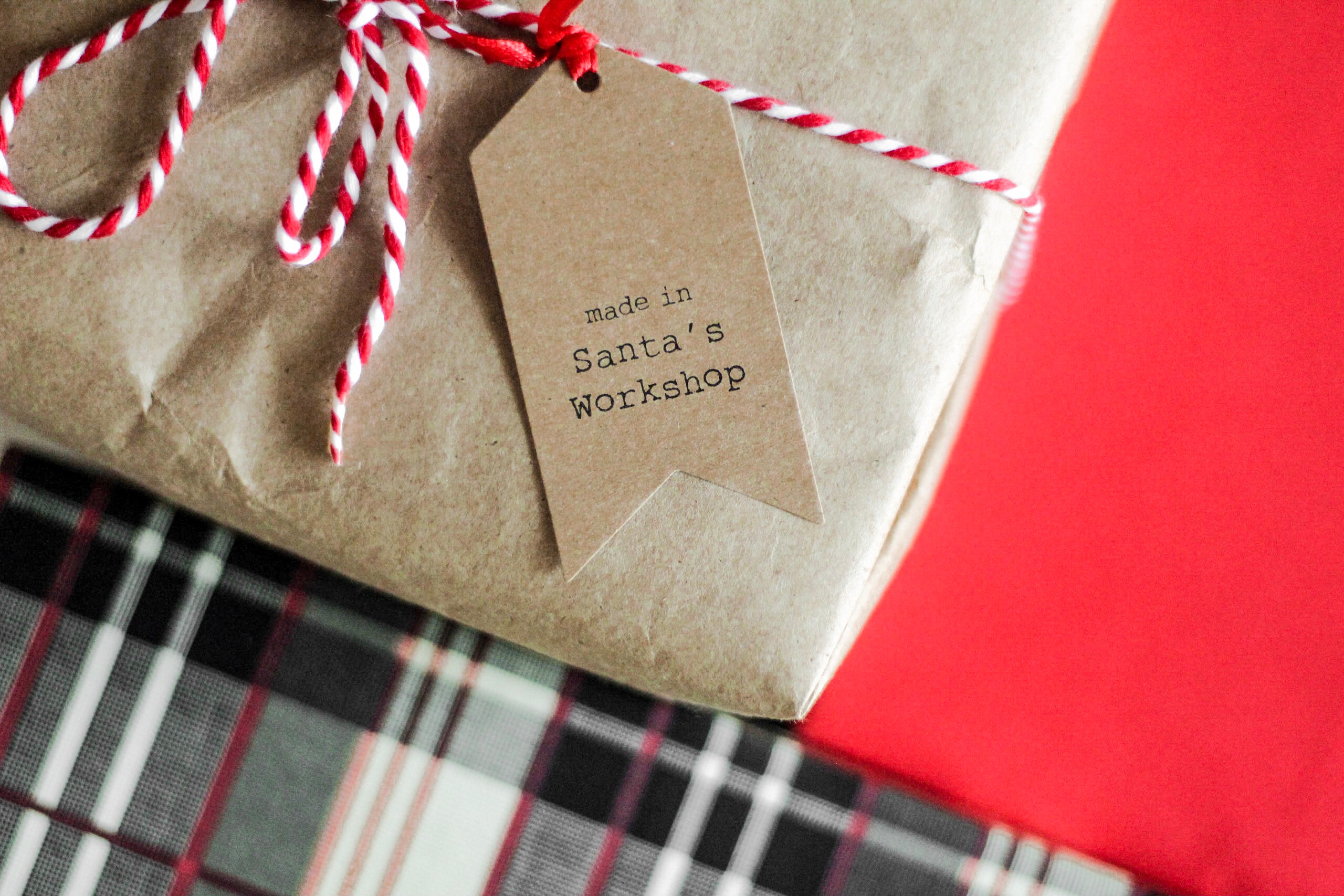 The way a gift is presented is ALMOST as important as the gift itself. It's part of the gift giving experience and it definitely sets the tone for what surprise is awaiting beneath the wrapping.
It also helps make the mundane task of gift wrapping a little more fun for the one gifting (you)!
Since we like fun and thoughtful details, we've scoured Pinterest and put together a list of some of our favorite DIY gift wrapping ideas for your holiday gift exchange with your coworkers.
DIY Holiday Gift Wrapping Ideas
Floral/Greenery Focused Gift Wrap
There are many ways you can use nature to "spruce" up your gift wrap. Pine trimmings, holiday berries, and twigs are some of the most popular ways to decorate your gifts this year. Using floral or greenery accents is also a budget conscious DIY idea. Not to mention the added bonus of your gift smelling nice.
Your coworkers will be amazed with your crafting abilities and how on-trend you are with this idea.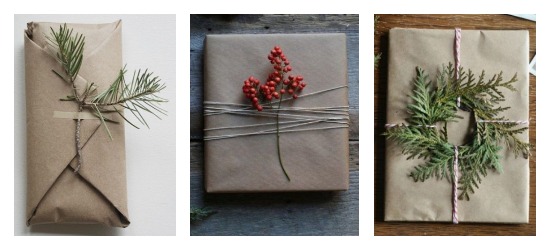 Gift Wrapping that Disguises Shapes
One of the cleverest and potentially deceitful ways to gift your presents is to wrap them in shapes they are not. This requires a level commitment and the knowledge of knowing your way around a sewing machine. But if you don't mind threading a needle occasionally, you should try this!
You can create whatever festive shape you would like out of your favorite wrapping paper. Stuff some confetti or packing crinkle to make it a surprise explosion!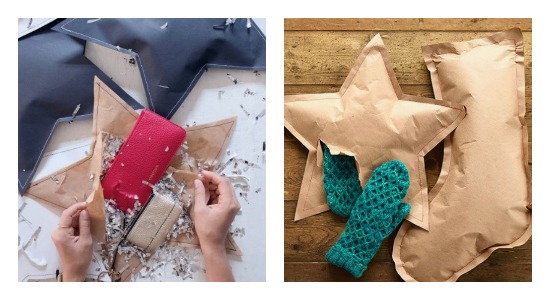 Eco-Friendly Gift Wrap that Doubles as a Gift Itself!
Why not include the wrapping as part of your gift? There are some clever ways you can wrap and decorate your holiday gifts this year. Add bookmarks or ornaments as décor accents that your recipients can still enjoy!
You can also wrap your gift in fabric instead of paper. A tea towel, bandana or scarf works great for this! There's even a dedicated word for this in Japan called Furoshiki, which translates to "wrapping in a cloth."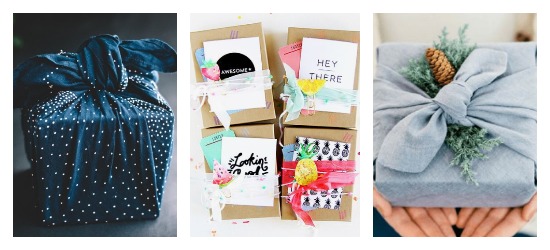 The Most Crafty Gift Wrap
Grab your scissors, it's about to get crafty up in here! It was hard to choose one of these fun DIY gift wrapping ideas to be our favorite, so here they all are:
Ribbon weaving – it adds texture, dimension, and a great way to introduce a pop of color!
Pompoms are the bomb.com. It's a no-brainer to include these on your wrapping paper.
Washi know about gift wrap? Your own designs made in washi tape means your recipients get a one-of-a-kind wrapped gift!
Relieve some holiday stress and create cute wrapping paper all at the same time! Pick a solid paper of your choice and splatter paint all over it!
Potato stamping is not a new idea, but we love how simple it is! If you have kids, they would love to help you create your unique design!
We love the look of chalkboard paint pens and black wrapping paper. Let your inner Picasso free and make each gift a piece of art specific to your recipients!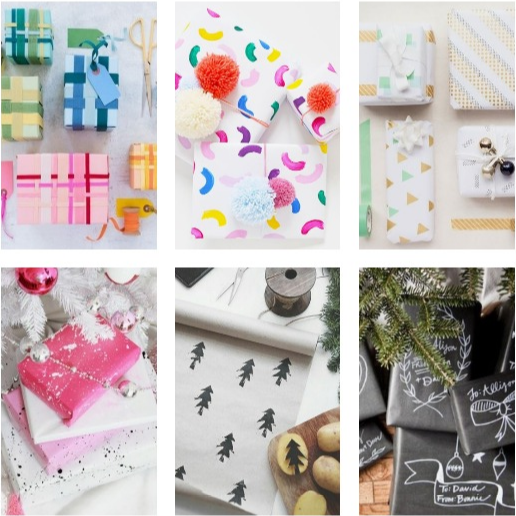 Need last minute gift ideas? Check out our Holiday Gift Guide for ideas and inspiration!