It may be hard to believe, but the holiday season is sneaking up on us! Have you started your gift shopping yet? It can be very difficult to find gifts for your team that express your appreciation for their contributions throughout the year and don't break the bank. In our newest Recognition TV video, I shared my top five employee gifts for the holidays, and I've included them here on the blog for you, too!

My first holiday gift choice is Spinner Christmas Ornaments. These are by far our most popular and best selling holiday gift! The center part of the ornament rotates to show off exclusive holiday artwork on one side and a blank silver back on the other side. You can personalize the back with up to four lines of personalization, such as the employee's name, the year, and company name, or you can customize it with a logo. Each ornament comes with a gift box with space for you to write a personal note. To make your gift more memorable, write a short thank you message in this space and sign your name. It shows the employee that you put personal thought and effort into the gift.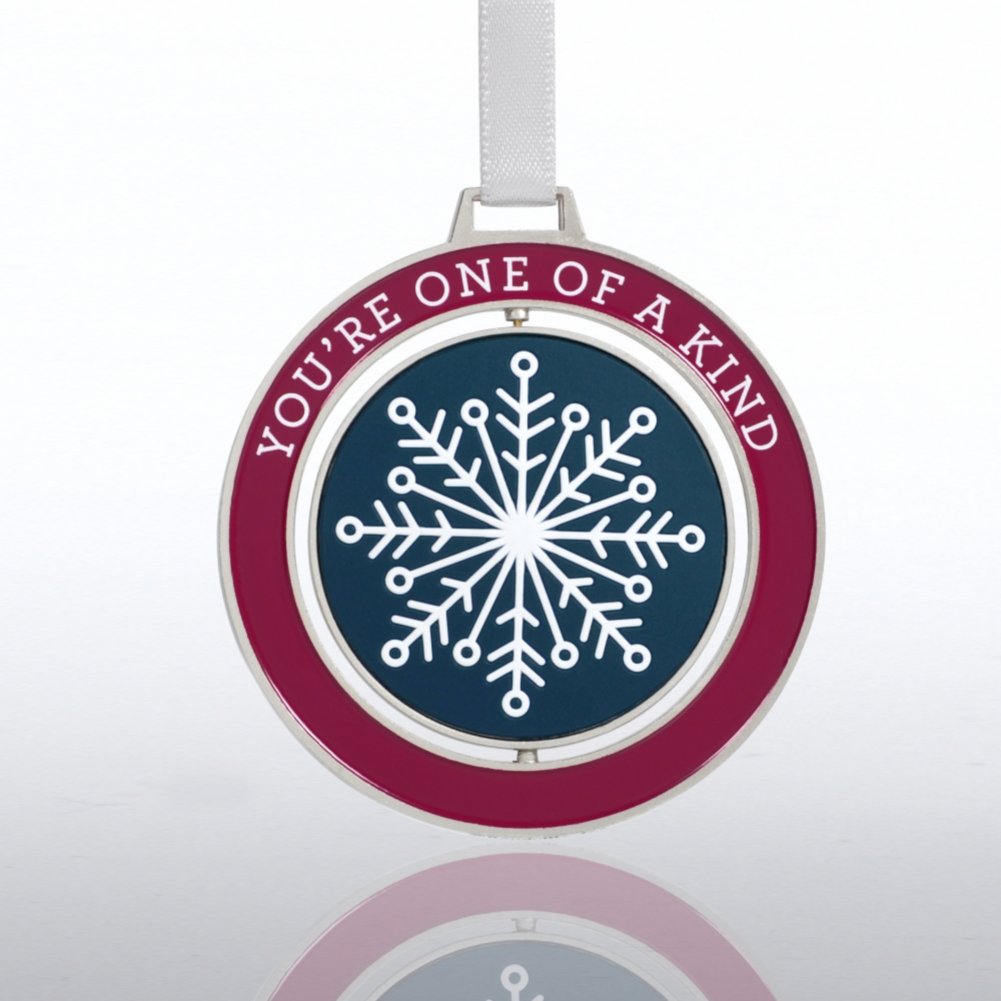 The holidays mean winter, and winter means warming up with a hot mug of coffee, hot chocolate, or tea. I am never without my coffee mug, even in the summer! That's why I chose a new coffee mug or Twist Top Tumbler as my third holiday gift pick. We have a couple travel mugs featuring new holiday designs, or you can choose from our large collection of recognition themed cups. To make this gift extra special, include a gift card to a local coffee shop, or an assortment of teas or hot chocolates that your recipients can try during the months of cold weather.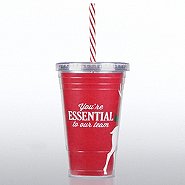 Gifts that are personal to the recipient are the most effective at expressing your appreciation. A personalized gift set, like the pen and pencil gift set and on-the-move gift set, have the capability for you to engrave each recipient's name on the cover of the tin. The items inside are practical and can be used either at work or on the go. The benefit to these gift sets is you can make it personal to each individual by selecting a different character story for their unique attributes and skills. Read the story out loud when you present the gifts for a gift event they won't forget!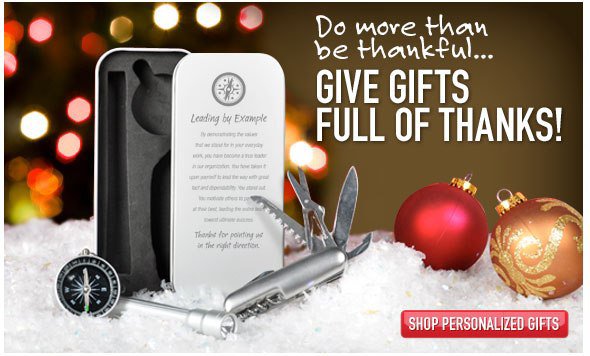 My fifth and final idea for your employee holiday gift giving is desktop gifts. A desktop gift is almost anything that can be used on a desk, like a Notepad and Pen Gift Set! Because these items sit on a desk and can be used nearly every day, they are a great way to remind your staff of your appreciation. Desktop items are great for volunteers, teachers, and doctors, too, because they can all use these items in their workplace or home. These gifts are very versatile and appropriate for many different people!
The holiday gift season is an important time to tell employees and staff that they're appreciated. I hope these gift ideas and gift giving tips will help your shopping go smoothly and make a positive impact on your team. Happy shopping!
--------------------
Kendra is Baudville's Product Coordinator. Using her awesome powers of organization and research, she brings new and innovative products to our customer. She is a recent graduate and is ready to help with your recognition wants and needs. Watch out, because this young professional just touched down at Baudville!