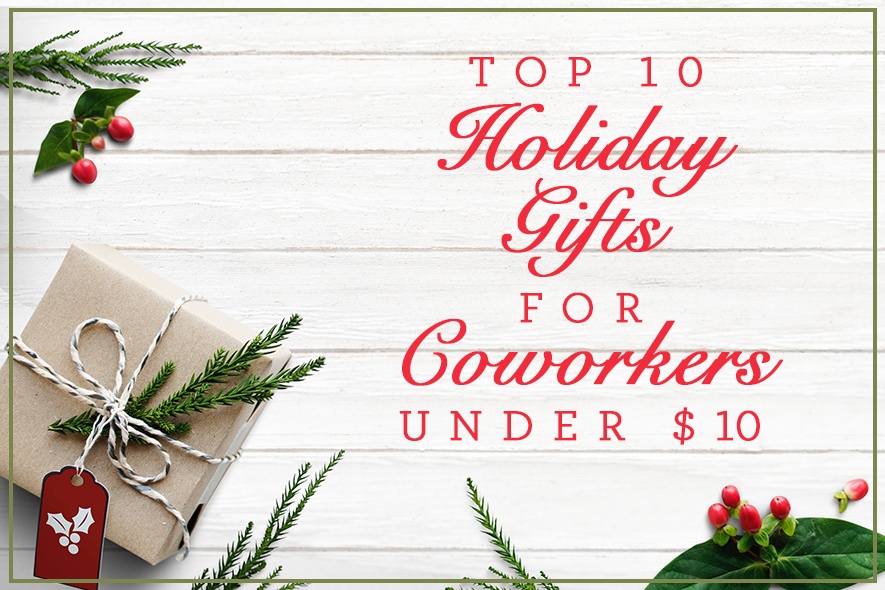 With all the hustle and bustle the holidays can bring, finding gifts for your co-workers and team members can fall to the bottom on the priority list. That's why we've grabbed our favorite holiday gift ideas for under $10 this year.
Top 10 Gifts for Coworkers Under $10
This 13 oz. ceramic mug will warm and bring holiday cheer to each and every one of your team members!
Tis' the season to show your employees they're the reason for the team's success. Filled with a flavorful assortment of gummy bears, this little pouch of sweetness packs a serious appreciation punch!
A classic wooden ornament is enduring—just like your appreciation for your co-workers! Check out all of our timeless ornaments here.
This reusable, color-changing wonder of a tumbler with straw will amaze your team and help save the earth! Three other sentiments and colors to choose from.
This little gem is just one of the many charm keychains we offer. A sophisticated, yet affordable gift, find one for everyone in the office!
Designed with your co-workers in mind, this thought-filled gift is sure to bring a touch of sweetness to their holidays!
Instant hot cocoa, but better! Every person from your office will love the convenience of this tasty treat—add a nice mug to the gift for an extra dose of appreciation!
Let your employee or co-worker be reminded every day just how much they're appreciated! Four other color options with different sentiments available for your choosing.
Solid gold—that's this gift in a nutshell! The team that works tirelessly by your side will love the mug, sentiment, and joy the bright Marigolds bring to their lives.
Here's to holiday happy hours and making everyone feel bubbly! This stainless tumbler is destined to be a long-lasting, sparkling hit. Cheers!
Need more holiday ideas? Check out our Holiday Hub!