We're gearing up for tomorrow's "Transforming Culture with Recognition" webisode by sharing the success story of Grace Haven Assisted Living. This facility improved its culture in 30 days with strategic employee recognition. Register for our Recognition TV webisode, and you'll learn our prescription for success so you can transform your culture, too.
Prescription: Day-to-Day Recognition
After establishing the most critical issues, a comprehensive, customized employee recognition plan was developed, which set priorities to address them. Implementation included coaching sessions with management and informational meetings with all staff to help acquaint them with the new program.
Priority 1: Increase positive feedback
The Grace Haven management team made a commitment to improving job performance feedback and changing their recognition habits through a variety of strategies, including: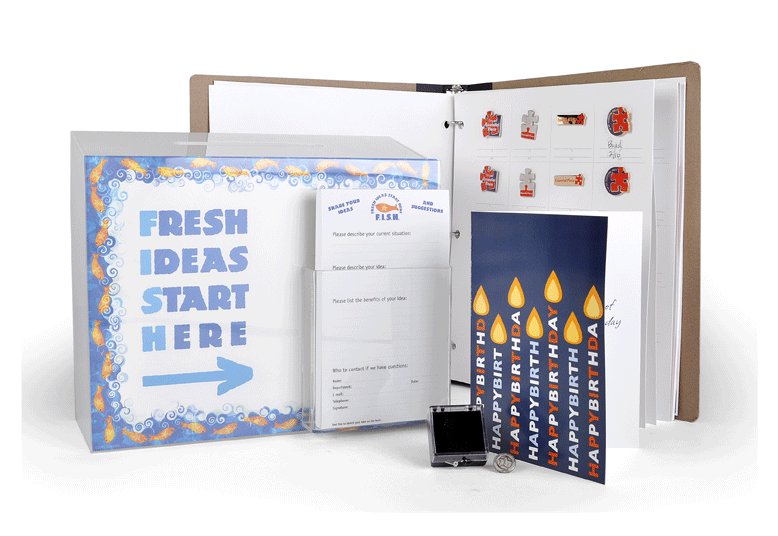 Manager Recognition: Each manager received one of Baudville's Pintastic Manager binders, which contain themed lapel pins and matching cards. These pin and note card combinations are given out for significant, above and beyond behaviors. Managers are encouraged to recognize at least once a month. The cards provide the recipient with a personal note of appreciation, and the pins serve as a conversation piece with residents as well as a badge of honor for excellent work.
Annual Recognition: To strengthen interpersonal relationships, management recognizes staff member birthdays with a greeting card signed by the supervisors, and they celebrate anniversaries with a "years of service" lapel pin. The pins are worn with pride and demonstrate loyalty to the company. They also demonstrate to residents that they are in the hands of a devoted and experienced caregiver.
Priority 2: Encourage teamwork and build trust among peers
Management placed peer-to-peer recognition Shout Out pads in prominent places throughout the building and provided pens and instructions to promote participation. The program gives staff, residents, residents' families, and managers the opportunity to write a recognition note that is posted on a public bulletin board for everyone to see. It also encourages team members to recognize one another, to become more aware and attentive of the work going on around them, and to see the contributions that others were making to the organization.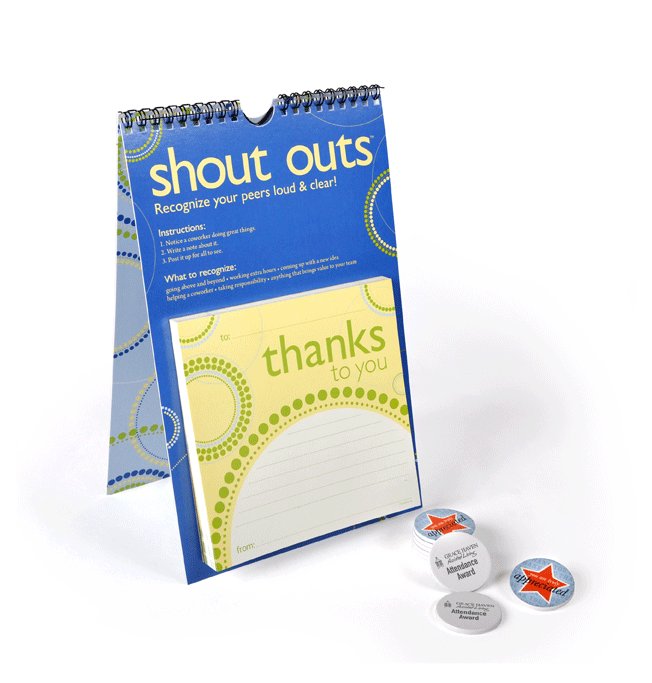 Priority 3: Reverse Absenteeism
Managers implemented an attendance award program using Baudville's Tokens of Appreciation. Tokens of Appreciation are ceramic coins, similar to poker chips, that feature Baudville themes on the front and have the option to be customized with a sentiment or company logo on the back. At regular all-staff meetings, the administrator awards a token to each employee who has achieved two weeks of perfect attendance. Staff members collect the tokens and redeem them for cumulative awards, starting with a simple casual day.
Rewards increase with the number of collected tokens; but must be redeemed at six, at which time the employee receives a $10 gift card. Tokens are recycled back into the program and the save and redeem process continues.
Join us tomorrow for our Recognition TV webisode when we'll be joined by the Grace Haven Assisted Living Human Resource Director to discuss the culture transformation. Register for the webisode today!
Want to find out how these recognition programs made a difference at Grace Haven? Download the complete employee recognition success story in our Recognition Resource Center.
-------------------------

Cori is Baudville's in-house Recognitionista (she's officially a Certified Recognition Professional, too) and a member of the Millennial generation. Get her employee recognition tips and special discounts by liking Baudville on Facebook.