Most teams are made up of a diversity of individuals, each with unique talents and perspectives. Though having this variety is usually a good thing, it can also create tension when those individuals don't see eye to eye.

But in the past few months I've had two experiences that have reinforced my belief in the unifying power of forced collaboration. Yep, I said forced!

The first was a brainstorming session involving several highly opinionated members of our team. Put us in a room and we will disagree on everything from the weather report to the right way to wear navy blue. But here we were, gathered around a small table, facing a blank white board, obliged to emerge with nothing short of a genius solution. We really had no choice but to play nice.

The second occurred outside of work, when I had the opportunity to serve on a jury. This time I was staring at 11 others, every one somehow more different from me than the next. Here we not only had to come to complete agreement, we also had to decide another person's fate.

Challenging to say the least, right?

Well, maybe not. In the case of the trial, our jury was handed explicit instructions by the judge, which were essentially:
Respect other people's viewpoints and opinions. They are valuable and they may present perspectives you don't see yourself.
Listen to one another and do not have independent conversations. Discuss every element as a group.
Don't bully anyone or allow yourself to be bullied.
Keep an open mind, and remember you have the right to change it.
Give every detail thoughtful and careful consideration. Don't rush to conclusions.
When we finally did deliberate, it was just a few hours later that the 12 of us emerged confident and content with our verdict. How about that?

And that's when I realized the obvious correlation between this experience and the way that a common goal at work can also bring a team together, foster mutual respect, and bring about results.

As with the trial judge, when our managers hold us responsible for working together as a team, amazing, sometimes hard to believe, results happen. And the way they happen is by requiring the same respect, resilience, cooperation, confidence, and determination that are expected of a jury. It is these experiences, even if they are forced, that strengthen us individually and as a team, which means it is vital to our growth that we be required to participate in exercises that challenge us in these ways.

I highly recommend it!

(Don't forget to reward your team's successful collaboration. These Pocket Praise® are right on the mark!)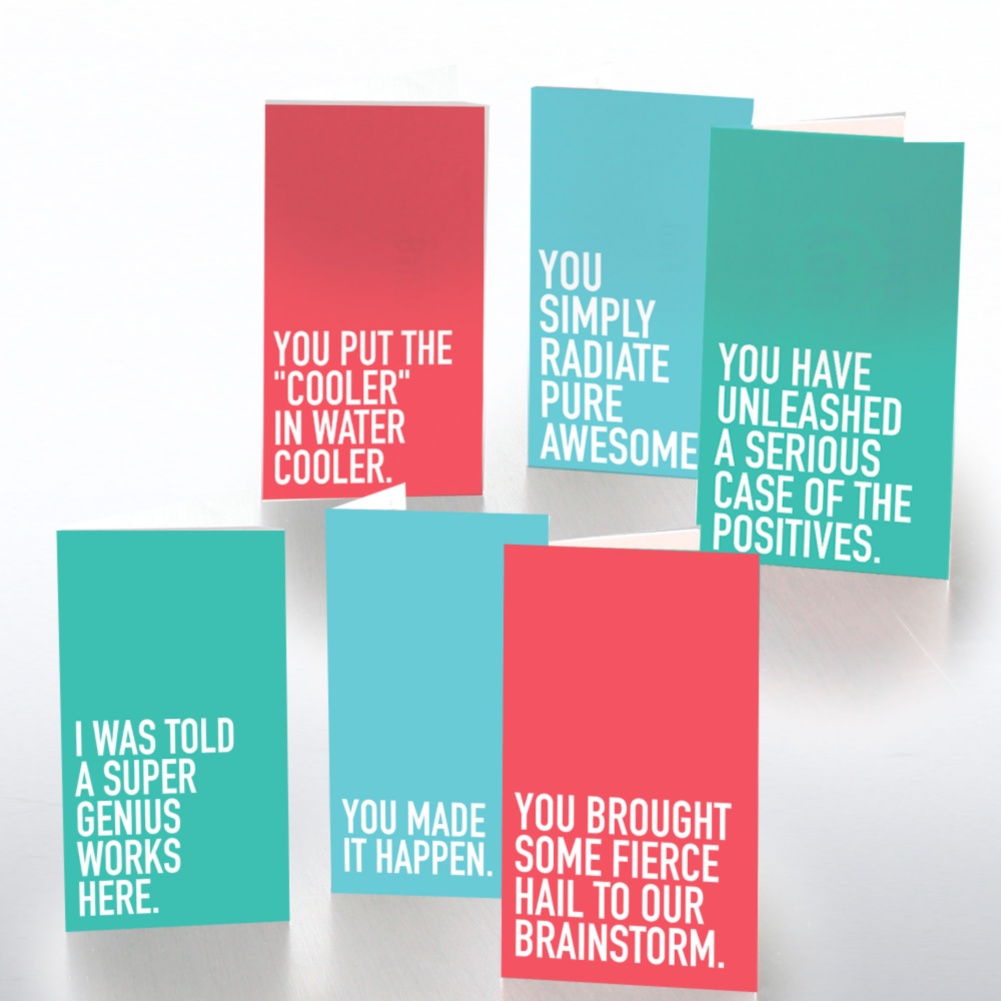 --------------------------

Allison is Baudville's one (and only) Copywriter. She's been writing for a variety of media for more than eight years, so if she tells you she has been there and done that, she probably has. Before embarking on a career in writing, Allison worked as a department manager where she used Baudville products to motivate her team. She's what we call a true believer!