If you're a regular Baudville customer, then you've likely seen the Spinner Ornaments we've developed in past years for our holiday product launch. Seems every year our Spinners get more and more popular, which fuels us to create more and more designs. 
 

This year, we kind of exploded, with a total of 19 new ones (we actually had even more; but managed to narrow it down to the awesomest of awesome)!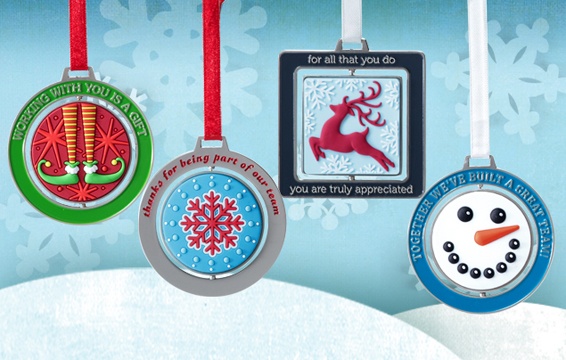 We always sell out early, and this year promises to be no exception. Especially since we just initiated a contest for our sales suite to encourage them to reach a specific Spinner sales goal by Halloween. It's still really early in the season, so you might be wondering: why the push?

It's good to have goals. They provide a reason for what we do. They help us put one foot in front of the other, even when doing so feels like a challenge. Without goals we may or may not get where we're going. With them we not only have a direction, we have a destination.

Friendly competition drives and motivates. Our team is going to meet their goal both together and separately. Each member has to contribute to make it happen, and adding a little rivalry guarantees that everyone will be giving their all. In the end, we have an individual win, a team win, and a business win. And you know what we call that!

It's a great excuse to celebrate. Celebrating for a reason beats celebrating for no reason any day. It helps you assign a value to the objectives that are important to your organization, and give a reward when those are met or exceeded.

So, what do you think? Are you now dreaming up ways that you can energize your team? What kinds of incentives can you create for them? Whatever you plan, remember: set a goal, add a dose of competition, and provide a prize that's enviable by all!

One more thing… if Spinners are on your shopping list this year, you can find them all here. Order early and you'll not only ensure you won't miss out on your favorites, you'll be helping our super sweet sales team win a pizza lunch! Mmmmm…pizza. And, maybe tip the scales for one Baudvillian who's going to earn a bonus prize for having the highest sales!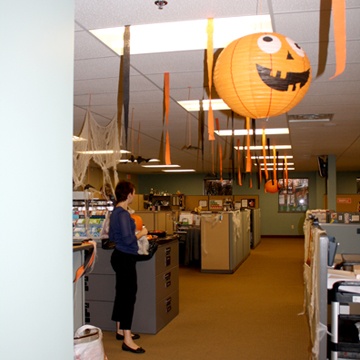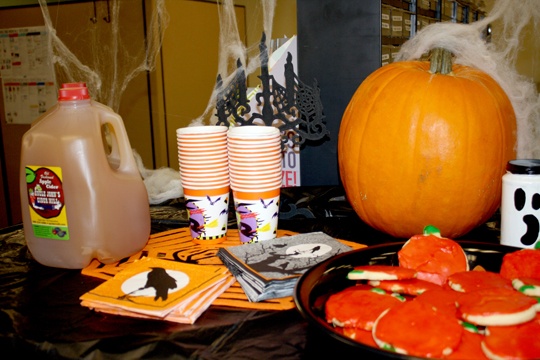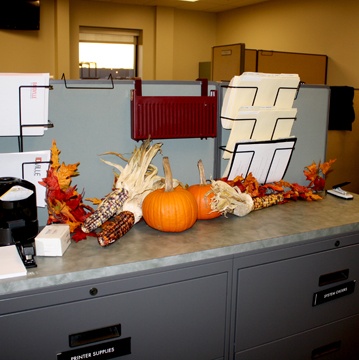 To add to the excitement, we decorated the sales suite and brought in treats. Yum!
What are some ways that you energize your team?
--------------------------
Allison is a self-proclaimed Copywriting Diva and has the certificate to prove it! She's been writing for Baudville for nearly three years and has worked in a variety of business settings for more than 18 years. Before becoming a professional writer 10 years ago, Allison worked as a department manager where she used Baudville products to motivate her team. She's what we call a true believer!