The SHRM 2014 Annual Conference and Exposition is just weeks away, and we, at Baudville, are getting ready to talk all things employee recognition with the scores of HR Superstars who stop by booth 1379. This year, we're focusing on how all of the moments in a person's career matter and how Baudville can help you give them the fanfare they deserve. From the first day on the job, to important milestones, to everyday wins, to that final day of retirement, you can make an impression that will make a difference. On morale. On performance. On engagement. On everything.
I don't want to spoil the surprise for those who are attending, so, instead I've decided to gather some quotes from my fellow Baudvillians on how different kinds of recognition have affected them. Since the first day is the start of most people's careers (no matter how many of those they may have over the years) let's begin there. We know it's not easy being a newbie, so we try to ease the pressure and make people feel part of the team in a number of ways. Here's how our recent (and not so recent) newbies responded: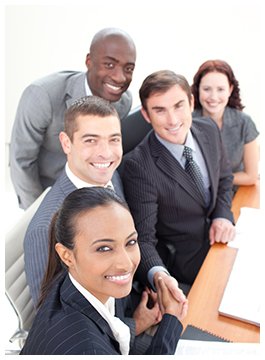 "My first day at Baudville was both exciting and nerve wracking. When I was shown to my desk I found a Welcome Certificate that was signed by everyone I would be working with, a pen with my name engraved on it, and chocolates. What a first impression! I still have the certificate and pen, but the chocolates are long gone. Then, I was taken around the building and introduced to everyone, which was a bit overwhelming, but it was nice to see so many friendly faces on a day when everything was new. It really was one of the best first day experiences I've ever had. That day set the tone that Baudville was a great place to work, which a lot of people had told me, but on that day I experienced firsthand."
- Denise, Customer Acquisition Manager
"At the beginning, my first day at Baudville was filled with nerves, excitement, worry, and many other emotions. I moved from a small country town on the east side of Michigan to a bigger city like Grand Rapids where I didn't know a single soul. When I arrived, there were all of these welcome gifts from my department: an awesome twist top tumbler that read "My Boss Thinks I'm Kind of a Big Deal," beautiful flowers, welcome cards from several different employees, and other gestures that made me feel like part of the team. I was instantly welcomed with warm smiles and we got started right away with the 'getting to know you' game. Within the first hour of being there I knew my daring move was the right decision and I had started my career with an amazing company. Almost a year later, I have gained not only great friends but also family!"
- Kylee, Graphic Designer
"My first day at Baudville, it became clear very quickly that this company practiced what they preached. I remember the uncertainty of a new environment and new roles quickly being eclipsed by the warm welcome from leadership and fellow team members. I walked into the training room to a welcome package containing a twist top tumbler (which I still use today), desk supplies and treats! No other company I have worked for previously had so intentionally made me feel welcomed as part of their team. They even had a certificate at my desk with personal, hand written "welcome to the team" messages from each of my colleagues. They definitely pay attention to detail in this very important area. From upper management down, the message is one of acceptance, appreciation and team work. Almost 18 months later, I still have a sense of inclusion unlike any other environment I've worked in."
-Jeff, System Specialist
I don't know about you, but I see a common theme: everyone is nervous and uncertain on their first day, but simple acts can ease that anxiety and lay the groundwork for a successful, long-term relationship. If you're going to the SHRM 2014 Annual Conference and Exposition, stop by booth 1379 and chat with us about how to make first days unforgettable (in a good way!).
You can also check out these other resources on successful onboarding!
• Welcome New Hires to the Team with Outstanding Orientation
• Would you relive your first day at work? I would!
• Improving Job Satisfaction Is Easier Than You Think

--------------------------

Allison is a self-proclaimed Copywriting Diva and has the certificate to prove it! She's been writing for Baudville for five years and has worked in a variety of business settings for 20 years. Before becoming a professional writer 13 years ago, Allison worked as a department manager where she used Baudville products to motivate her team. She's what we call a true believer!