One of my favorite parts of attending conferences and managing social media for Baudville is hearing recognition stories from customers. This spring, we partnered with a local non-profit organization, Women's Resource Center, which helps women gain economic independence by improving their employment situation. As you may expect, the organization has met a large need in our community during these difficult economic times.
We provided a few products for Women's Resource Center to recognize their volunteers because we believe volunteer appreciation is an important strategy to retain volunteers. By recognizing their contributions, volunteers feel like a valued part of the organization and continue to serve.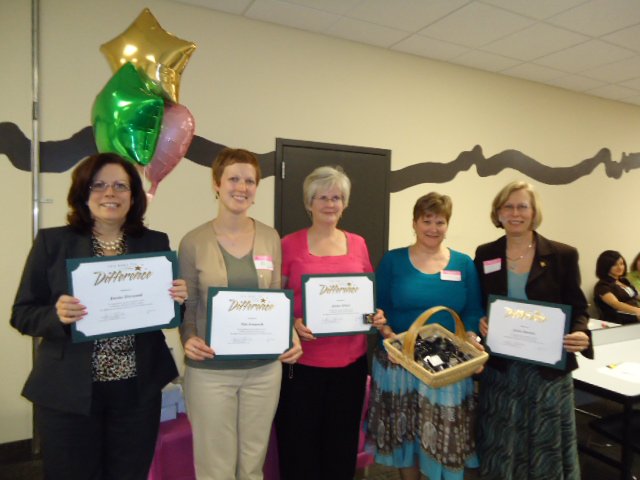 The following note is from Lee, Volunteer Coordinator at Women's Resource Center. Lee recognized her volunteers during National Volunteer Week in April. Did you recognize your volunteers this spring? If not, get a few ideas from Lee for next year!
"I want to thank Baudville for the key chains, certificates, and certificate folders donated for this year's Volunteer Recognition. We held a reception for our volunteers, where we presented each volunteer with a Baudville "You Make the Difference" certificate and key chain.
The gold embossed certificates and handsome nickel finish key chains helped us make the statement, "You are very important!"
Your generosity allowed us to properly honor our volunteers during National Volunteer Recognition Week without taking valuable resources from serving our clients. Thank you!"