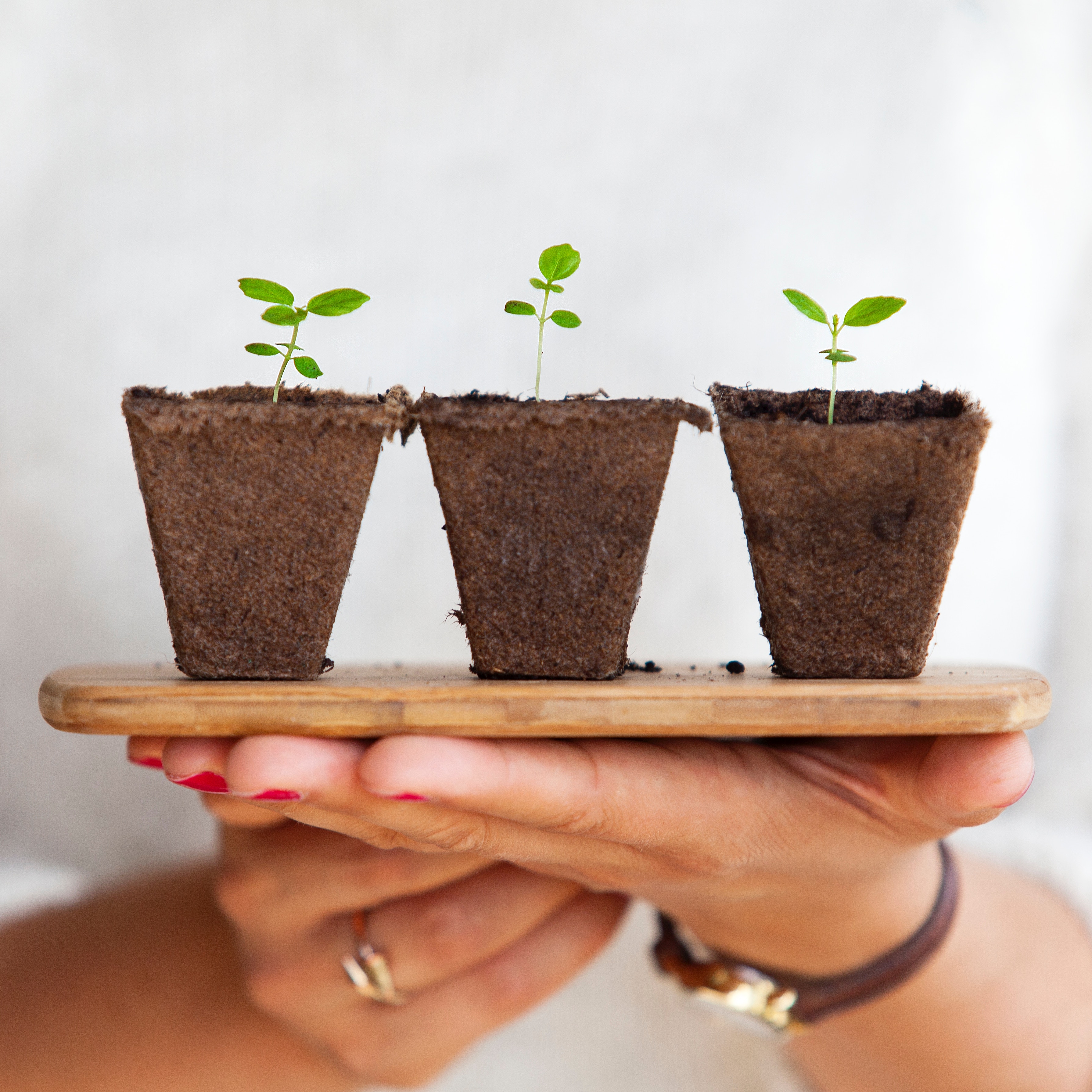 Happy Earth Day!
It is important to celebrate (or at the very least recognize) Earth Day in the office because we should care about our planet.
Earth Day is celebrated each year on April 22nd – its purpose is to shed light on environmental issues and bring change to improve the care of our planet.
Sidney Sheldon once said: "Try to leave the Earth a better place than when you arrived."
As companies, there are small changes that can make big impact. From sourcing from environmental suppliers to committing to decreasing office waste year over year, you and your company can help make a positive impact on our world.
How Can You Celebrate Earth Day at Work?
Here at Baudville, there are a few ways that we try to make our office earth-friendly. Note, these initiatives are also an easy way for your company to make a difference as well!
Compostable Utensils
Our break area is stocked with compostable coffee cups, cutlery, plates, and napkins. We even encourage using reusable mugs but gifting a travel mug to all new employees!
Encourage Recycling and Composting
Throughout our building we have recycling receptacles (including ones intended for paper only, cardboard, plastic, and cans) and compost bins. Providing an intended space for properly disposing waste helps your employees make a personal effort as well.
Water Bottle Filling Stations
Not only is it encouraged to keep a coffee mug at work, it's encouraged to have a reusable water bottle as well. Our drinking fountains are also easy-to-use water fill stations. We've helped eliminate waste from close to 18,500 water bottles by refilling at the stations!
Responsible Paper
Our catalogs are printed on FSC® paper which means it was sourced responsibly. Be sure to recycle those catalogs when you are done with them!
Earth-Friendly Boxes
The boxes that all your Baudville goodies come in also keep the earth in mind. They are certified by the Sustainable Forestry Initiative.
Eco-Friendly Greeting Cards
Our personalized, in-house greeting cards are made from recycled material.
Ways You Can Help the Earth
To help create change in your company, spark conversation with your c-suite team on ways your company can make a positive impact. Then check to see if there are any local initiatives your company can get involved with.
" We can change the world and make it a better place. It is in your hands to make a difference." – Nelson Mandela
Want more tips for improving your company culture?