I met Amy in the virtual world when she expressed interest in our "Can We Talk" RecogNation issue. After a bit of not creepy at all stalking on LinkedIn, I discovered that she has a wonderful collection of articles that she's written that resonated with me and with the Baudville message. I also learned that Berkeley College, where Amy serves as Assistant Vice President of Career Services and Alumni Relations, uses Baudville products for its customer service initiatives. Sweet!
Her credentials include more than 30 years of experience in the fields of recruiting and career services. She joined Berkeley College in 2009 as Director of Alumni Placement and was promoted to her current position in June of 2014. In this role, Amy oversees all alumni and career development needs, including skill development, resource support, and conflict resolution.
When she's not assisting people with job placement, she enjoys poetry and photography—and writing thoughtful articles like this one!
Encouragement: What Does It Look Like?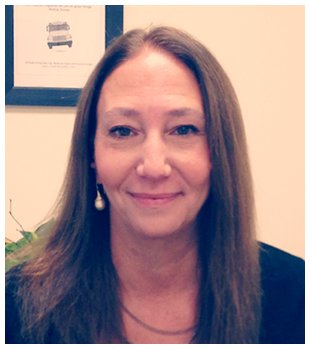 I was walking down the hallway at my college the other day and overheard two students talking to one another. The one with the headphones dangling from one ear said "I have no time to study - no time at all" the other one tugged at her remaining headphone until it was off completely. "Can I help somehow?" she asked. I looked at them both. (I'm not sure why I was surprised at the response, I just was). "I'm good, I think" she replied...then paused and asked "how?" The second young lady answered (without missing a beat) "give me something you need to do - I'll do that and you study". I hung around for a minute curious to see how this would end but the two of them walked away banging into their phones, comparing schedules - tapping in information, laughing. I think they worked it out and the studier would be studying and the friend would be "doing stuff" for the studier.
Can we encourage each other more? Can we lighten the load somehow? Encouragement is more than patting someone on the back for a job well done. Encouragement is more than saying "you can do it!" Does the person really want to do it, or does he/she need to? Is it possible at this moment that the words of positivity will actually push someone forward - how can we be sure of that?
Encouragement (according to Merriam Webster) is the "act of making something more appealing or more likely to happen"; the friend did not necessarily make studying more appealing, she simply offered an escape route and options. Can we offer options to one another that encourage his/her mission? How do the simple things we do for one another make our experience as humans more rewarding?
Take a look around and see if there is something you can do for another person (something simple; start easy) that would make his/her life a little less complicated if even for a short time. Maybe one day when your plates are spinning and balls are in the air you will have an escape route, as well - maybe encouragement is contagious. There's only one way to find out.
Great share, Amy—and thank you for graciously agreeing to be a guest on the Baudville blog! One of the reasons we chose this article is that, as the holidays approach, we all become busier. Shopping, planning gatherings, and meeting & greeting—plus everyday life—are just a few activities that are competing for our precious time. If you have an extra hand to share with a friend or co-worker, or can collaborate with one another to get your tasks done, the weight will be lighter and the season will be brighter. We say: cheers to that!


--------------------------

Allison is currently living out the elaborate fantasy she described to her now-former staff and colleagues in early 2001. With a hearty dose of courage and absolutely no plan of action, she abruptly left her middle-management job to become a writer—and today she is doing just that in her role as Baudville's Senior Content Writer. She's here to tell you everything she's learned in her 20-years+ professional life, plus a lot more. She's wordy like that!