Yesterday you heard from our CEO with a message about Baudville's participation in MOvember: an activity that calls attention to men's health issues in a fun way. You can read all about what we're doing here.

During MOvember, we'll be spotlighting Mo Bros and Mo Sistas from Baudville who are taking part in this important initiative. This week's participants are CJ and April, who answered a few questions from me about why they're inspired to be a part of it.

First up is CJ, Baudville's Marketing Analyst and team member since 2009.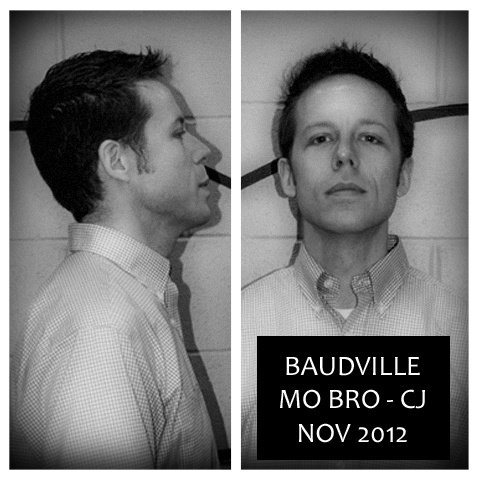 What inspired you to get involved with this cause?
My motivation for participating in MOvember is to change the face of men's health by raising awareness around and funds for the research of prostate cancer, testicular cancer, and other men's health issues. I've had friends and family affected by both types of cancer and a multitude of other men's health issues so I felt a real calling to step up and raise awareness.


Which kind of mustache do you plan to grow during MOvember?
I'm planning on a chevron for the following reasons:

I feel my face can accommodate such a 'stache.

It's easy to maintain.

Burt Reynolds, Tom Selleck, and Mike Ditka. Enough said.
Now my mustache is starting off blonde so I'm color challenged, but it's nothing a little Just For Men Mustache & Beard Brush-In Hair Color Gel Medium-Dark Brown can't fix.

What rewards and challenges do you foresee as the month progresses?

The challenges that I see in the upcoming month are overwhelming. Mockery, remembering not to shave above my lip, disgust in the eyes of those that see me at the beginning of the month…

I could go on, but let's focus on the rewards. The biggest one is helping men (and the women who love them) understand men's health issues and spurring them on to take responsibility for their health. Another reward is becoming more of a man. At the end of the month I plan to be at least 73.1% more manly because of my mustache. I'll probably start splitting wood on my lunch break.

Up next, supporting all of our Mo Bros, is Mo Sista April, Graphic Designer and Baudvillian since 2008.
What inspired you to get involved with this cause?
As a company, we supported the fight against breast cancer last year during Breast Cancer Awareness month. We had a huge turnout and everyone had a good time wearing pink and earning casual days for donating.

It only made sense to support MOvember this year during the month of November. I feel that this gets the guys a little more involved! Plus it's so fun to see them all grow a 'stache!

Who are some of your favorite mustachioed men?
I'd have to say Tom Selleck is up there. Especially in his Magnum PI days! My dad was a huge fan in the 80's and often sported the cut-off jean shorts and Hawaiian shirt. I don't mean to brag, but my dad sure could rock the Tom Selleck 'stache! Good memories!

We hear that you collect all things mustache-related. What are some of your favorite items?
I think we all can agree that mustaches are just plain fun or just funny! When my boys were toddlers they used to love it when I would draw mustaches on them with a marker! (Don't worry, I used a washable marker!)

Just recently, within the past couple years, the 'stache has really come back in fashion—mostly as an icon and art style that many have picked up on in the retail industry.

It's funny how when you start to like something everyone relates that thing to you. I have awesome friends that pick up "mustache" themed products for me. Some of my faves are my pink mustache lanyard, my mustache necklace, and my mustache cookie cutters!!! It's all so much fun!!!
Thanks CJ and April! We love your enthusiasm for this cause! Stay tuned everyone for MOre MOVember stories coming soon!
--------------------------

Allison is a self-proclaimed Copywriting Diva and has the certificate to prove it! She's been writing for Baudville for four years and has worked in a variety of business settings for more than 19 years. Before becoming a professional writer 12 years ago, Allison worked as a department manager where she used Baudville products to motivate her team. She's what we call a true believer!