It doesn't seem possible (time flies when you're having fun!); but just about exactly a year ago I wrote about an outing that the creative group and I took to a letter press studio. You can read about that here, if you're interested.

I was thrilled with the experience and the value it brought to us as a team and as individuals. And, ever since, I've been scheming new ideas for our next big adventure, preferably an activity of equal or greater value. That calling came one day when a little bird landed on my shoulder and whispered in my ear. OK, actually it was our VP of Product and Merchandising.

And she wasn't whispering, she was raving—about a charity event she'd attended the night before that benefited a local organization called Kids' Food Basket, which does a pretty amazing job of fighting childhood hunger in our city. What she was so impressed with is that this operation somehow manages to supply free, nutritious "sack suppers" to more that 4,600 kids in need every weekday. Wow, right?

This organization does not receive any funds from the Federal, State, County, or City governments, so they rely entirely on the generous donations of individuals and local businesses in the community. And they also rely on a lot of volunteers.

Volunteers, you say? Ah, our next endeavor was knocking at our door. Because what's better than doing something that benefits us? Doing something that benefits others!

Last Wednesday was our scheduled time, and when we got there, I started to understand why we could only bring a small group: the ratio of donated goods to human bodies was pretty astonishing. Sky high stacks of bread and cases of lunchmeat—all put to use by us in a sandwich-making extravaganza.
Because we're pretty experienced with teamwork, we quickly fell into a pattern that utilized each person efficiently: from accurate counting, to dexterous bagging, to artful building we all did our thing. And, at the end of just one short hour, we had made 650 sandwiches. During that time we chatted, and laughed, and maneuvered around each other with cooperation and goodwill. Not that we don't normally; but the spirit of kindness definitely took it up a notch.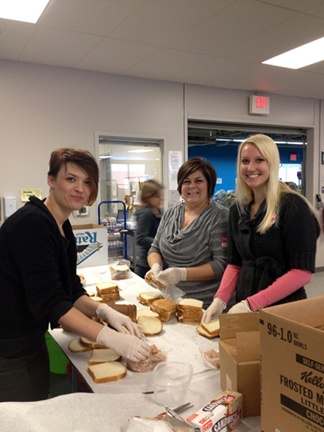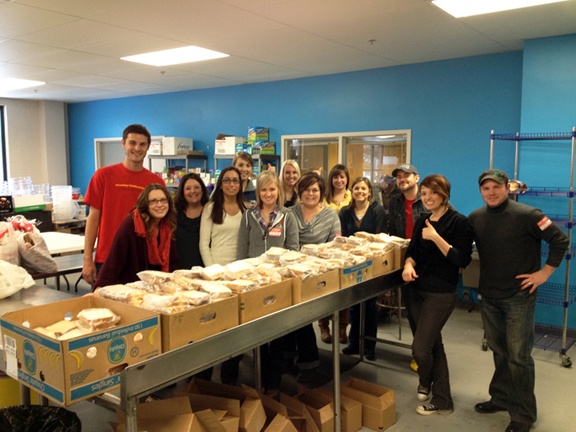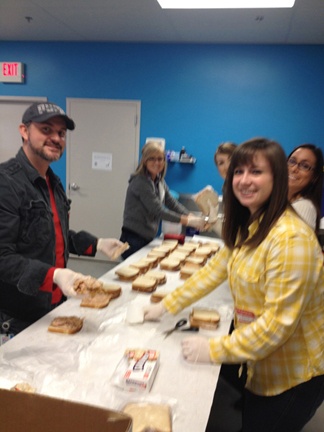 12 people + 1 hour + 100% teamwork = 650 sandwiches!
Without question, the best part was that we did a good deed that helped people less fortunate than us. But we also had an opportunity to connect with one another in a way that had nothing to do with work, but ended up being the biggest teamwork success of the week. Nice!
What kinds of activities do you do with your team – inside or outside the office – that improve teamwork and camaraderie? Tell us about them in the comments below!