Company culture is the foundation of your workforce. It's who you want to be—personality, attitude, values, etc. But what does it really mean to have a positive company culture? And how does it affect the rest of what you do?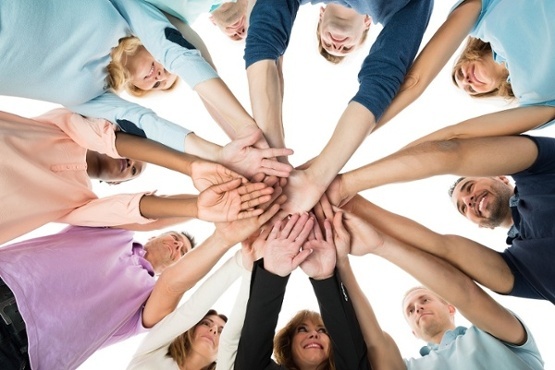 Culture, as defined by our resident expert—a.k.a. VP of Sales & Operations—Andrew Bishop, is "the intentional rules, criteria, beliefs, foundational principles, etc. that guide or dictate how your employees act and operate along the journey."
It determines what kind of experience your brand (and all who interact with you) will have along the way. By its definition, culture is the sum of attitudes, customs, and beliefs that distinguish one group of people from another.
He also notes that "culture should be intentional, and not left alone to adapt to the ever-changing world around us."
"Along this journey, everyone your employees interact with is going to be left with a different experience or perception based on their experience with your employee that will ultimately shape your reputation or brand. Some teams will arrive at the formation of their brand by happenstance and will even give off different brand impressions and experiences along the way based on the changing dynamics of their groups. While, on the flip side, there will be teams that take a very intentional approach to their journey and interactions with others. The experience they have and want to leave others with is just as important to them as arriving at the end destination."
To boil it down: Whether you know it or not, right now you're developing a company culture. What may vary, though, is whether or not you're taking control of it.
Why should take control of your company culture?
1. Because culture allows you to maintain an element of consistency over time with all the changing variables around you—vendor relationships, new employees, leadership, etc.
2. Because culture allows you to onboard and coach your new hires toward manifesting the experience and performance you desire, while disciplining or offboarding those who derail and distract.
3. Because culture gives you guidelines from which to operate.
4. Because culture strengthens and accelerates your path to success.
How do you get control of it?
So, what do you do to create the internal company culture you want reflected in your external brand image?
1. Create a fun culture. Don't be afraid to have fun at work, gamify your employee orientation, and enjoy out-of-the-box team building events. Each one of these things serves to boost your office mojo and morale, which in turn creates employee loyalty, which in turn creates a positive brand image.
2. Define your purpose. According to Bishop, culture attempts to define the "how." As in, how you're going to go about your daily pursuit of your purpose—otherwise known as your company's "why."
"In any team setting (whether it's a business or not), understanding the "why" and rallying a group of individuals to head in the same direction for a shared cause and purpose is critical to success," he said. "It's a critical starting point, because without a group of people heading in the same direction and gunning for the same cause, you have nothing."
3. Develop core values and/or a mission statement. Once you've developed your "why," it's key to develop ways for you to align people's actions, overcome company culture conundrums, and achieve the culture you desire.
Bishop explained it like this: "There may be several groups, teams, or bodies of people chasing the same end destination; however, each team—due to the makeup, experience, beliefs, philosophies, values, rules, processes, etc. of its team members—is going to take a very different path to arriving at the end destination."
Therefore, establishing core values as the cornerstones, or building blocks, of your culture establishes those rules and processes for your employees to follow—which you can recognize them for!
You can do it!
We hope this insight from our VP of Sales & Operations—a man who talks the talk and walks the walk of company culture every day here at Baudville—helps you understand the importance of shaping your culture for the present and the future.
And speaking of shaping culture and having fun at work, Employee Appreciation Day is right around the corner! Click below for out-of-this-world gifts that will make your employees swell with pride.