The Oscars were Sunday night, and we all recognize that gold statuette as a sign of prestige and achievement in the entertainment industry. In honor of the Oscars, I thought it would be fun to share little-known facts about that famous golden guy and other popular award trophies.

Oscar Statuette. The coveted statue depicts a knight holding a crusader's sword standing on a reel of film. It's made of Britannia metal with 24-karat-gold plating, stands 13½ inches tall, and weighs 8½ pounds. That's heavier than most of my hand weights!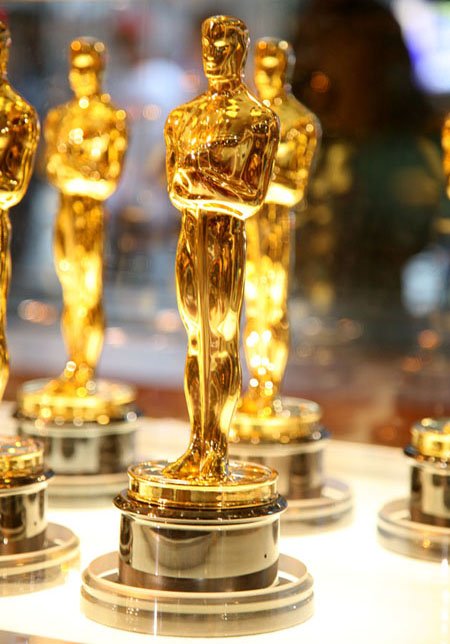 Even though it's one of the most recognizable trophies in the world, you probably didn't know Oscar is holding a sword.
Heisman Memorial Trophy Award. More informally referred to as "the Heisman," this trophy annually honors an outstanding player in college football. The trophy, made out of cast bronze, is modeled after Ed Smith, a player on the 1934 New York University football team. It stands 13.5 inches tall and can knock out Oscar with its 25 pounds.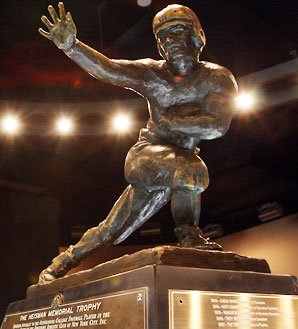 Where would you display this 25 pound award?

Grammy Awards. The Grammy awards honor excellence in music recording and was celebrated earlier this month, too. The award was originally called the Gramophone Award in honor of Thomas Edison's invention. The trophy features a gilded gramophone that is gold-plated. Each year, "stunt" trophies are used during the award ceremony so the winners are not revealed prematurely. Winners later receive their engraved trophy.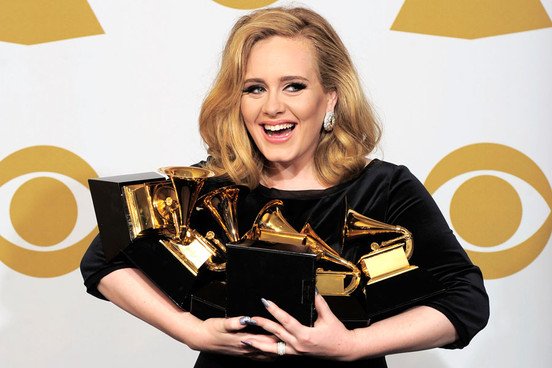 After winning six Grammys, Adele had to lug around 25.5 pounds of gramophones (they weigh 4.25 pounds each)!
Stanley Cup. As a Michigander the Stanley Cup is easily recognizable, especially in the hands of our Detroit Red Wings! This sports trophy has several unique features, like the fact that the names of all the winning players, coaches, management, and staff are engraved on it. There is only one Stanley Cup, and the winning team only gets to host it until a new champion is crowned. The bowl of the cup is made of silver and nickel alloy. It stands 35.25 inches tall and is our heavy weight champ at 34.5 pounds.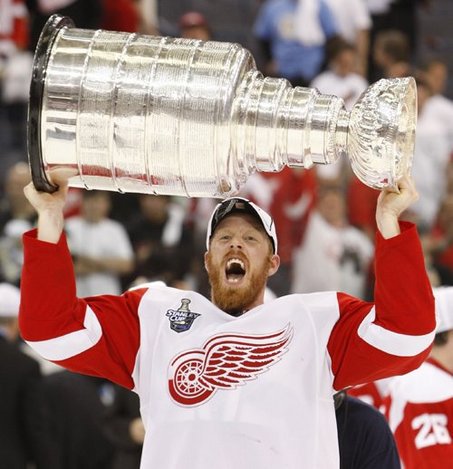 Johan Franzan of the Detroit Red Wings hoists the Cup proudly after the Wings' 2008 win over Pittsburgh.
These awards immediately came to mind when I thought of famous trophies and symbols of achievement. What about you? What are your favorite famous and recognizable trophies and awards?
-----------------------
Cori is Baudville's in-house Recognitionista (she's officially a Certified Recognition Professional, too) and a member of the Millennial generation. Get her employee recognition tips and special discounts by liking Baudville on Facebook.