We just started our fifth-annual spring fitness challenge and, I have to admit, keeping it exciting has been a challenge itself! We knew our seasoned employees would be looking for a new twist and The Bod Squad—our team that coordinates all things wellness—was feeling a little ho-hum about the existing program, too. We put our heads together, and, along with some healthy encouragement from Brad, our CEO, we proposed some changes that we hoped would get everyone energized like we were in 2010.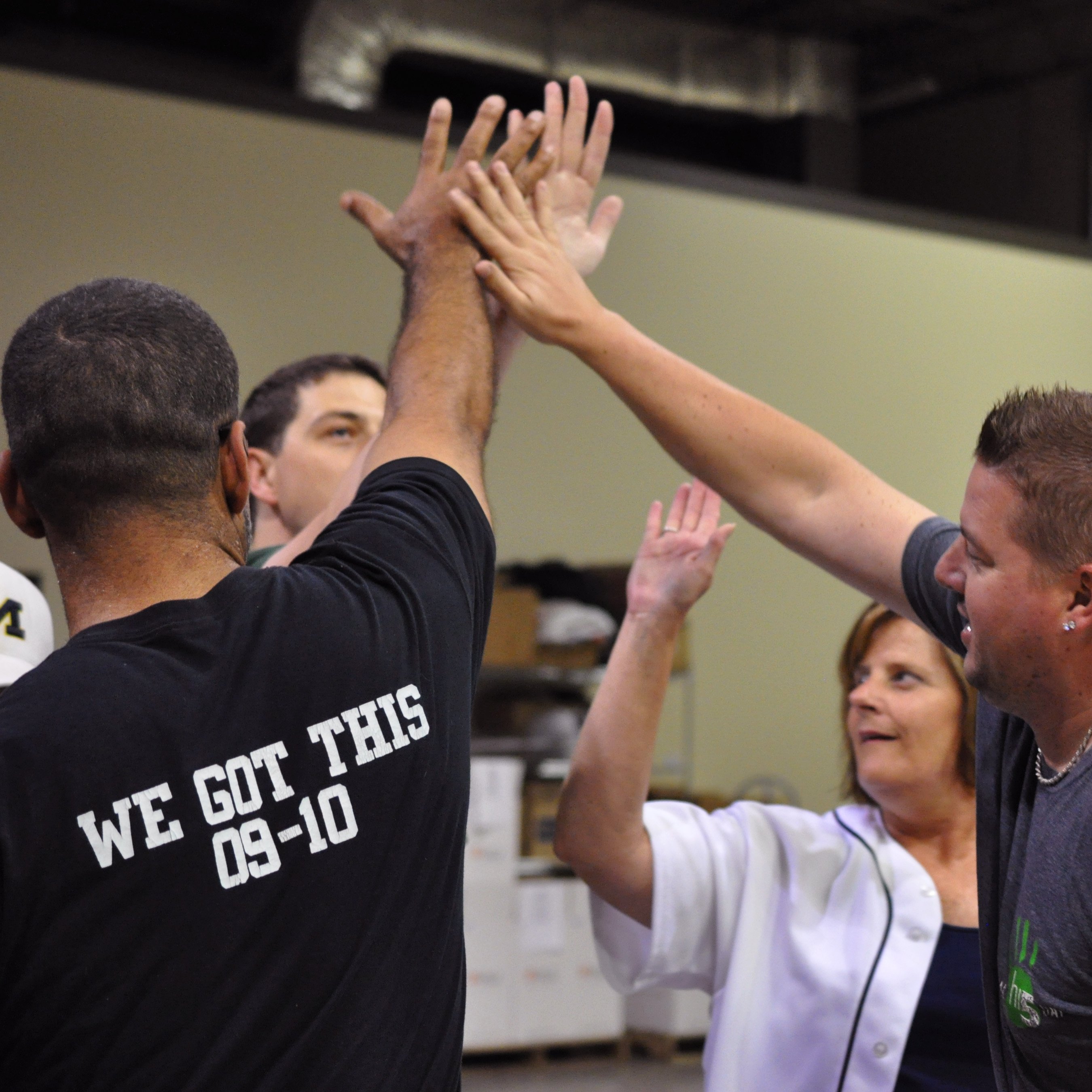 If you've been on your own workplace wellness crusade, you can probably relate. You want to keep the activities in place that you know are working, but you can't just keep doing the same ol' same ol' without some interest waning. We're just a couple of weeks in, but we can see our new initiatives are already driving more engagement. Hooray!
Want to see the same results? Read on!
Celebrate the Individual. For the past four years, our challenge has been team oriented. We strongly considered changing it this year because some people were getting discouraged by the imbalance of participation. One disengaged individual could bring the whole team down. (This happens on all kinds of teams, doesn't it?) In the end, we felt that the camaraderie the team members gained and the benefits of having a team captain outweighed any negatives, so we kept the teams. But, we introduced five individual challenges that will be rewarded at the end in addition to the winning team.
Create Weekly Incentives. Another struggle we've had is getting team members to stay motivated throughout the entire challenge. We get it. It's easy to lose steam. It's also easy to feel defeated when one person/team is consistently at the top. With our individual challenges, as well as with the weekly incentives, we chose initiatives that focus on a variety of different strengths so everyone has an opportunity to be rewarded in an area they excel.
Give Better Prizes. In past years, team captains were encouraged to run their own challenges every week as a way of further encouraging their teams. We allotted each team captain a packet of Casual Day Stickers and vending machine dollars to use as prizes. Those were OK, but this year we decided to make the small prizes more wellness oriented. Now, each team's weekly winner can choose a gift from our fitness grab bin: yoga mats, fruit infuser pitchers, ear buds, etc.—all low-cost items that can complement their wellness efforts.
Communicate with Everyone. If you want to promote wellness in your organization, the more participants you have, the better results you'll have overall. When everyone's in it, you achieve a group mentality that permeates your culture. One way you can entice more people to get involved is to show them what they're missing if they aren't. Rather than just communicating with those participating, send updates to all staff. Last week, we gave away a FitBit for our first weekly incentive prize and broadcast it all over. There was definitely some prize envy going on!
That's how we're keeping health & wellness fresh at the 'Ville. Try these ideas with your existing program, or, if you're just starting our, download these free, useful tools: Sample Challenge Guidelines, Sample Enrollment Form, & Sample Points Tracking Sheet.


---
Allison is currently living out the elaborate fantasy she described to her now-former staff and colleagues in early 2001. With a hearty dose of courage and absolutely no plan of action, she abruptly left her middle-management job to become a writer—and today she is doing just that in her role as Baudville's Senior Content Writer. She's here to tell you everything she's learned in her 20-years+ professional life, plus a lot more. She's wordy like that!