New employees are an inevitable and vital part of any organization. There are articles upon articles on how to make their first few days rock, but sometimes the long-game of onboarding is overlooked. Thoughtful gifts and notes are great ways to make a stellar first impression on your newbies, but you've also got to hunker down and invest time and energy into one of the most important factors that make people stay for the long-haul (and p.s. money can't buy it). Friends.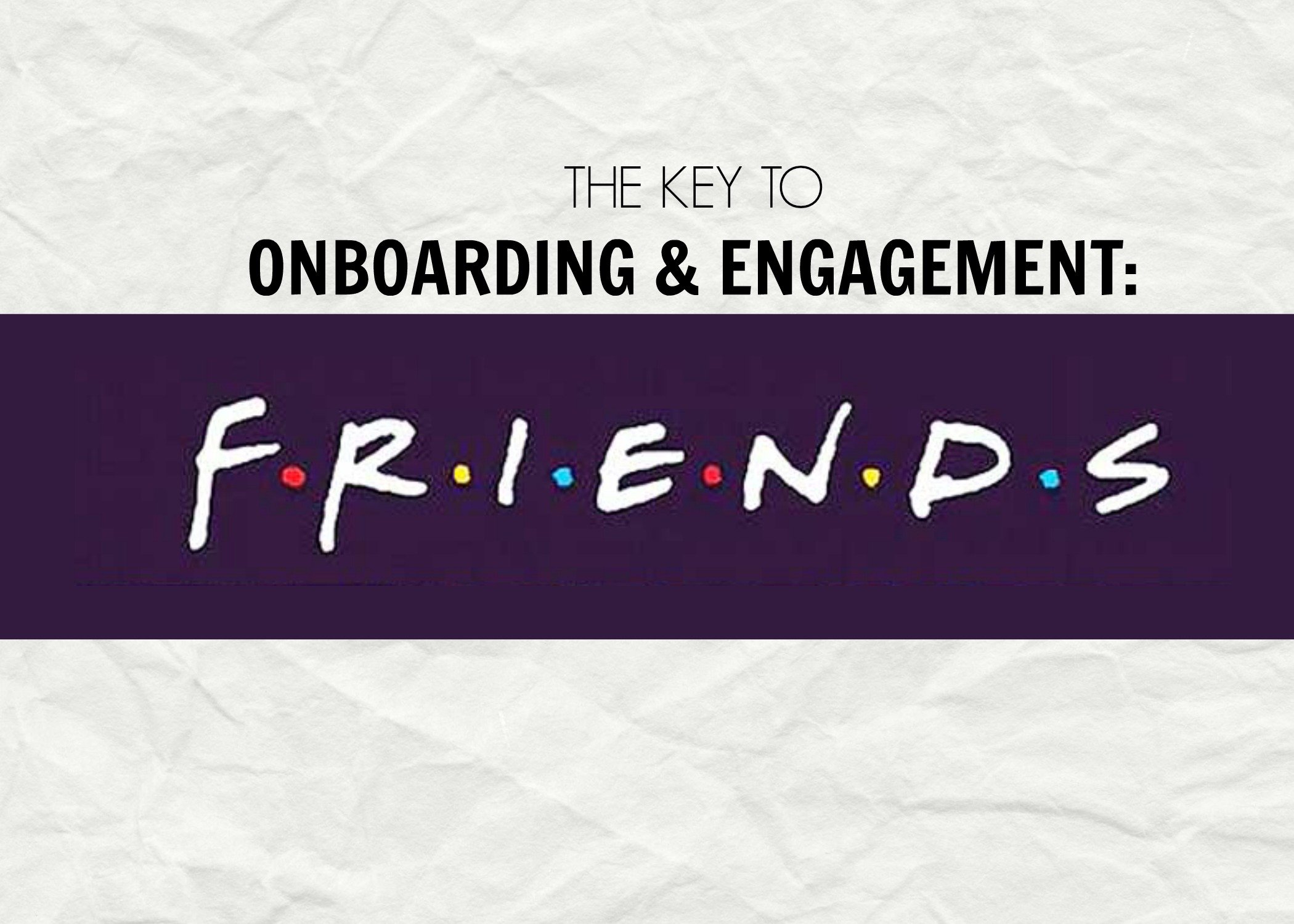 Studies show that having pals at the office can increase feelings of connection to the company, to their work, and ultimately to their jobs. In fact 70% of employees say friends at work is the most crucial element to a happy working life! As a manager, it's in your best interest to help create an environment where professional and personal relationships can flourish. Here are a few ways you can foster connections…
Encourage Out-Of-Office Bonding: Shoot your team an email saying they can all take-off an hour early on Friday for a surprise happy hour! Taking time out of the workday to build relationships out of the office shows your team members just how much you value you them as individuals. In a more relaxed environment, your team may be able to cut loose a bit and make personal connections with one another.
Don't Let Silence Kill the Office Mojo: Personal conversations at the office have historically been taboo in the workplace. But a little bit of chatter here and there can help cut tension and also help the newbies feel more at ease.
Eat together: According to our friends at Office Vibe, simply having larger lunch tables can increase morale and productivity by 25%. Outfitting the office with common areas where people can take brain breaks together is an easy way to let your people know that inter-office friendships are encouraged!
Does your team love hanging out together? How does it affect daily performance and overall morale? Tell us in the comments below!