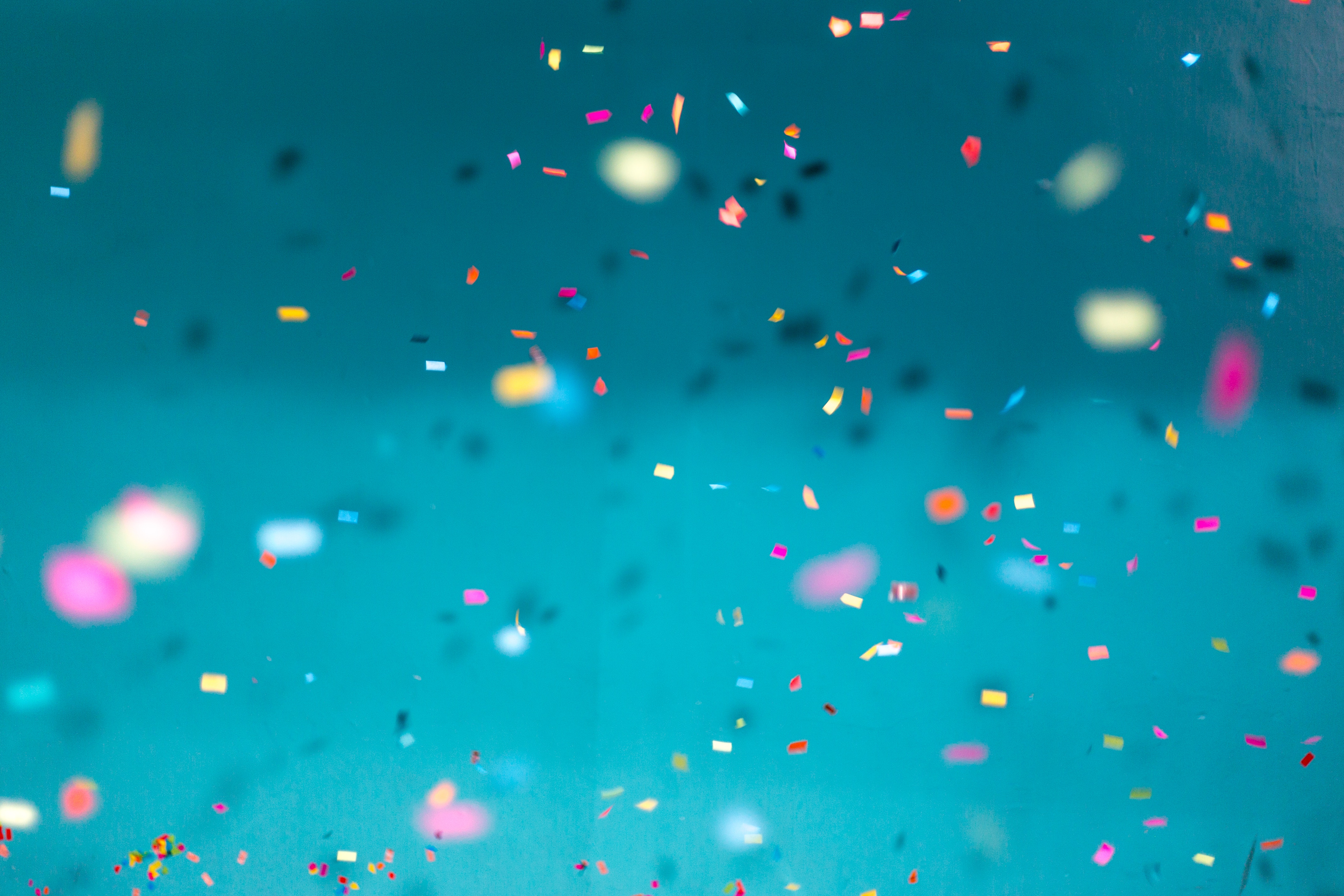 Recognition often is the fuel to motivation, which in turn creates success for a business. So why aren't more companies focusing on the importance of having a recognition program in place and celebrating career milestones?
Why is it important to celebrate milestones at work?
Recognition Leads to Higher Engagement
Recognition isn't just good for the soul, it's good for the bottom line. Here are some (not so) shocking statistics that show the impact of recognition on engagement.
There's proof in the numbers. Happy employees are productive employees that stay engaged in your brand. Morale boosters are important to keep employees engaged, and recognition helps with that.
Set Goals Often
Help keep employees motivated and on track by setting clear goals. Common benchmarks include the first 90 days and yearly reviews. Check in on a more frequent basis setting smaller goals monthly or even weekly. Then celebrate and recognize those wins!
Defined goals help you and your employees stay on the same page as to what needs to be accomplished. They also give managers more opportunities to show recognition. Some easy and FREE ways to show appreciation for daily or small accomplishments is by sending an ePraise ecard, giving a Bravo Button, or even a simple compliment!
Help your team reach for the stars with milestone achievements! Set high, but realistic, goals in place to motivate your team members to go above and beyond.
Notable Career Milestones
Milestones come in different shapes and sizes; work anniversaries and high-level sales benchmarks tend to be note-worthy achievements that are important to highlight.
Celebrating an employee's commitment to your company by honoring the years of service they have dedicated should be a no-brainer, especially in today's workforce environment where job-shopping seems to be on the rise. Recognize team members that stick with you through the highs and lows each year.
You can recognize years of service milestones with lapel pins, gift sets, or a trophy that they will be proud of!
High-level milestones, like reaching $100,000 in sales, can also be rewarded with similar gifts. Unsure on what type of trophy to get or how to implement a recognition program? We've made a case for recognition – read it here.
Milestones Aren't Always for the Individual
When milestones are reached, it doesn't have to be an individual accomplishment. Celebrate as a team - when one achieves, we all achieve!
Peer-to-peer recognition is just as important. Set up your team members with recognition success by providing them with the tools to do so. Keep shout-outs on hand and accessible, making it easy for anyone to give recognition.
Goals can also be set as a team. Set up benchmarks that are only achievable as a department. These can be based on the number of sales made, days of safety, amount of 5-star reviews are given, and beyond. When the goal is met, throw a celebration to recognize all their efforts in creating a better experience for customers! We're all about reasons to celebrate at work!
Keep motivation going all year long with our free inspirational wallpapers that are available for your desktop, phone, or tablet!