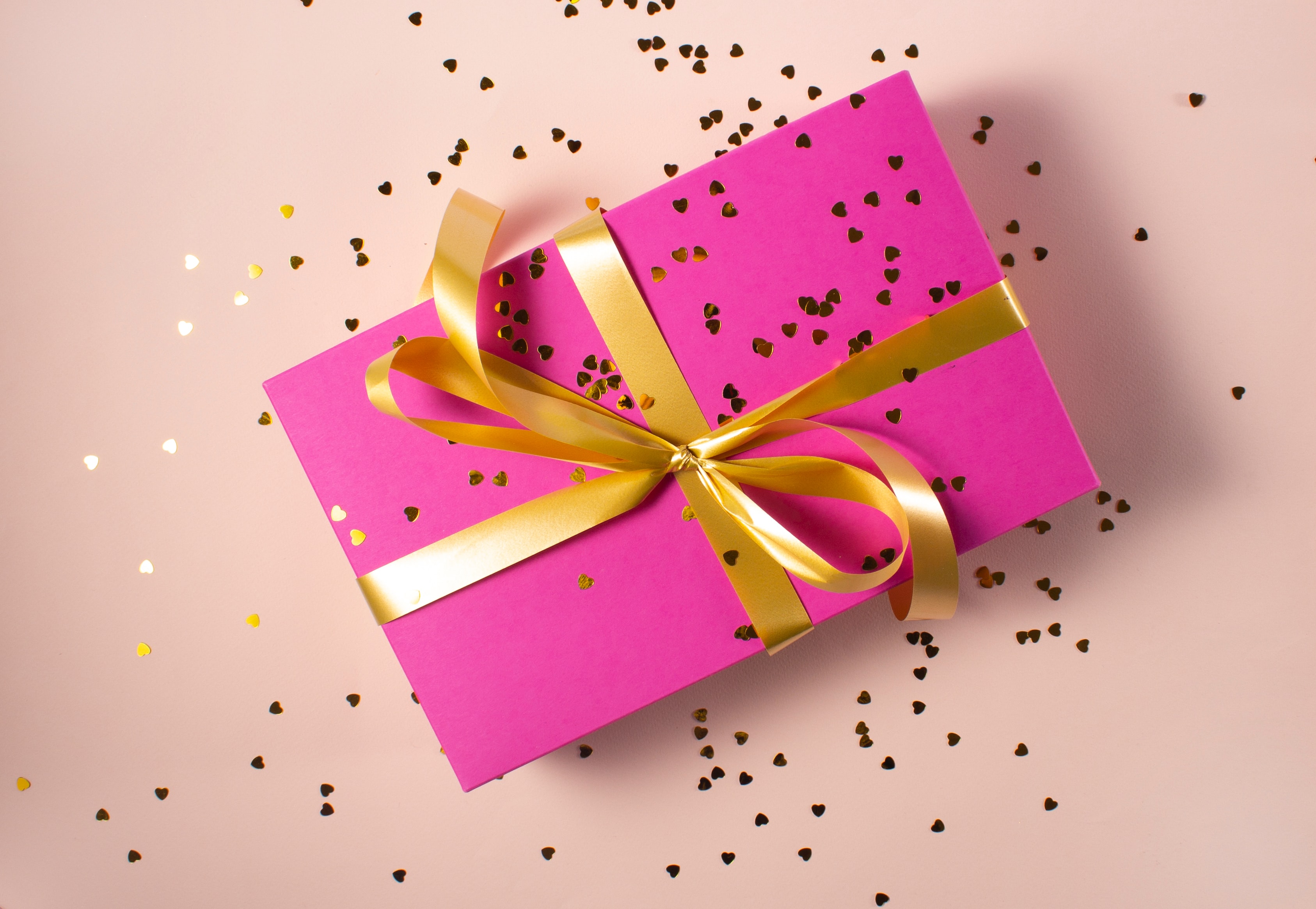 When it comes to making a long-lasting impression, personalized gifts rule. Think of personalization as the icing on the cake. Cake (the gift) is great, but by adding frosting (personalization), you create extra sweetness that makes the whole thing richer and more memorable.
Now that you have that nice visual, let's talk about why it matters.
Personalizing a gift conveys that you've gone the extra mile, which is known to make a major impact on your recipient. By writing a personal message in a card or printing/engraving someone's name on a product, you show that you've made a concerted effort to give a more meaningful gift.
Think about this example:
After completing a stressful project, Boss Jeff gives his employees all the same gifts—they're nice, but kind of ho-hum. Nothing makes them exceptional.
Boss Amy, on the other hand, decides to step it up after her team closes a big deal. She thinks having a card written up with a heartfelt sentiment and printing each person's name on a coffee mug would let her team know she really appreciates all they've done.
The result?
Jeff is disappointed because his staff doesn't appear to use what he bought, whereas Amy sees her staff pouring coffee in their personalized mugs every day. With that simple decision, Amy is on her way to building stronger connections with her team—an integral part in keeping that team together for the long haul.
We Work Overtime Just for You
Here at Delightly, we spend every morning, noon, and night curating the best possible gift kits. We're experts in our field, and we care a ridiculous amount about making our gifts stand out from the crowd. So, our overtime means you're ensured a personalized gift that's unique, fun, and beloved.
You'll also be so pleased to hear that we have a gift kit for just about every occasion—employment milestones, onboarding, retirements, general gratitude (for customers, friends, family, co-workers, etc.), new baby, encouragement, and the all-important "just because you're super awesome." We even created a new kit that's ready to personalize and quick to ship!
There's Something for Everyone
To give you an idea of all we have to offer, here's a sampling of just a few of our personalized gift kits. We know your lucky recipient will be overjoyed with any and all of these options:
"Somewhere on a Beach" is the perfect gift kit as we move into the colder, darker time of the year. You can practically hear the palms sway and smell the ocean breeze with this brightly boxed package of sunshine. Give it to anyone you know to spread a little warmth and joy. And with the personalized glass, no one will ever steal their Piña Colada again!
With this kit and all of the kits mentioned below, you can have your logo printed on the box, have a message written in the card, and have up to one item in the kit personalized.
Of course unicorns exist…or at least the magic of this kit will make you believe they do! Your best friend, mom, sister, kid's teacher, or co-worker will feel loved and pampered with the "You Are Magical" kit filled with soothing tea, bath bomb, foil mask and iridescent travel mug. Add your recipient's name to the mug, and rest assured, they'll feel a rainbow of happiness every day.
A perfect morning is right at your receiver's fingertips with this kit! Personalize the bamboo spatula so they think of you every time they whip up delicious waffles with the mini waffle maker and organic waffle mix. The kit also comes with gourmet maple syrup and an exclusive canvas tea towel. Time to get cookin'!
Flowers are great, but this thank you kit is tote-ally better. They'll fall in love with the durable, cotton canvas tote, mint mason jar plant kit, softcover journal, and cinnamon vanilla candle. Have their name printed on the plant kit jar for a constant reminder of your appreciation. Gratitude has never been easier to express!
Ready to Send or Drop on a Doorstep
All these kits, along with a host of others, are perfectly packaged and ready to ship. Everybody deserves to unbox a little happy right now, especially those people you cherish most. So get shopping and put a Yay! in their day.
Remember that shipping takes just two to five business days. If you want to ship multiple gifts to different addresses, we're got you covered. Call 1.800.728.0888 or email service@baudville.com for help.

Want more content like this? Subscribe to our emails!