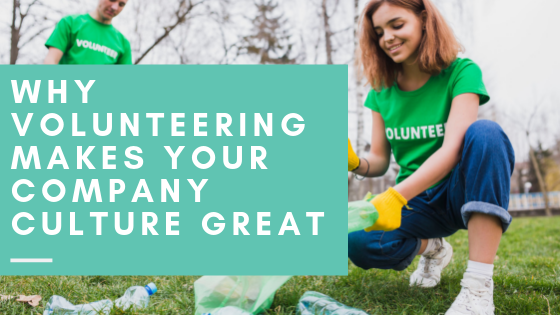 A company that volunteers together, bonds together. Doing community service as a team helps build a strong corporate culture.
At Baudville, we like to partner with local organizations like Kids Food Basket and the Equest Center for Therapeutic Riding. Whether we're packing up lunches for underprivileged kids or sweeping out the horse barn for Equest, it's always an opportunity for us to get to know one another more while making a positive impact in our community.
Here are a few reasons why volunteering should be part of your employee engagement program.
Do Good for The Community
When you do good, good things happen for you. It's a little thing called karma and it doesn't just apply to the people within an organization but also the organization as a whole.
People are passionate about supporting organizations that give back to their communities and efforts they believe in. By taking part in doing something greater for others, you're in turn doing something great for yourself. Brand loyalty often sparks from aligned goals.
Team Uplift
People feel good when they do good. A happy team means a happy workplace which means a great company culture. It's never a bad idea or a bad day to do something that makes your team feel good.
94% of people who volunteer claim it improves their mood. – Happify
Recruiting the Right Fit
Candidates consider a company's values and charitable efforts before applying or accepting a job. You'll find better fit employees who align with your business values.
"71% of surveyed employees say it is imperative or very important to work where culture is supportive of giving and volunteering." – America's Charities
Internal Advocates
Your employees will feel good about being associated with the good deeds being done in your organization, so they may be more likely to be advocates or promoters of your brand. Word of mouth and referrals is one of the best ways to earn business. If your own employees don't believe in your company, you can't expect others to believe in you too.
After a long day of volunteering pass out mocktail (or non-mocktail) margaritas in team drinkware to celebrate the good things you're doing as a team!