I love to play! Play is a word that's been in my vocabulary from a very early age. As kids we love to play, but as adults we sometimes forget how important play can be in our lives, especially at work. Play can be viewed as a waste of time and resources. I beg to differ. When done well, play can be very beneficial and lucrative. Here are four tips for helping you create some structured (and fun) playtime in your office: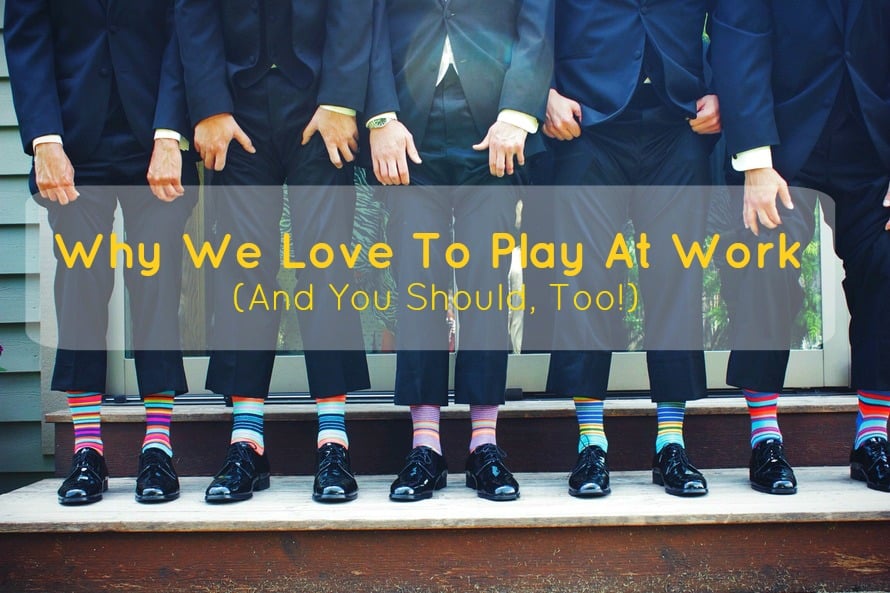 P – Purpose. Playing at work should have a purpose. When I've created contests or daily game challenges, the purpose was to increase sales by focusing on undersold products, or to focus on the appropriate behaviors needed to be successful on the job. Sometimes the purpose can be as simple as reducing stress and tension.
L – Love. One of my sayings is "Show them the love." When you love and care for your team, they in turn will love you back, hopefully by being a high performing team member! Showing genuine care and appreciation for team members has helped me earn the trust, respect and confidence of my team.
A – Accountable. Play isn't just about fun and games. It's about holding your team accountable for the actions and behaviors that drive results.
Y- Yield. Defined as to produce or provide, yield is the outcome of play. You can yield a record sales day with a game or challenge, or you can yield new (hopefully positive) attitudes about a new process, technique or behavior you're trying to implement.
Playing at work and having a little fun is a very good thing. It engages your people. According to Gallup, "Engaged employees work with passion and feel a profound connection to their company." In addition to helping reduce employee turnover, the passion and connection is felt, seen, and heard by your customers. Happy employees help make happy customers. Happy customers turn into long-term profitable relationships. Now, go play!
Jennifer Reeves is a customer-service guru, and she is known around the office for her electrifying personality and contagious laugh. When she isn't spreading cheer at Baudville, she is relaxing at her home in Holland with her beloved daughter Mackenzie.