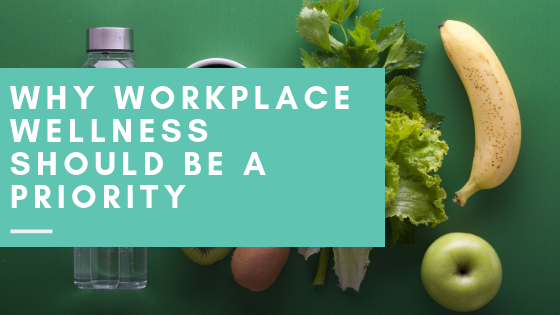 Top Five Reasons You Should Have a Corporate Wellness Program
Employees who focus on their health (and have the opportunity to do so) are more productive in their roles. According to the Office of Disease Prevention and Health Promotion, companies save an average of $353 per employee per year in productivity costs when participating in a health program.
Wellness programs help keep employees healthy, helping reduce the costs of healthcare for employers. In one study, according to Wellsteps, a company found that "for every dollar that was spent on the program the company saved $3.27 because of reduced healthcare costs."
Having a health program also contributes to your employee's overall happiness. Wellable reports that employee satisfaction increases by 67% percent when an employer offers a wellness program.
Health programs as a benefit is also desirable for new hires. It could be a differentiator between your company and another.
Helping boost morale, helping employees to stress less, and helping them be healthier, it's no surprise that studies show wellness programs can decrease absenteeism.
Q & A with Our In-House Wellness Guru Juna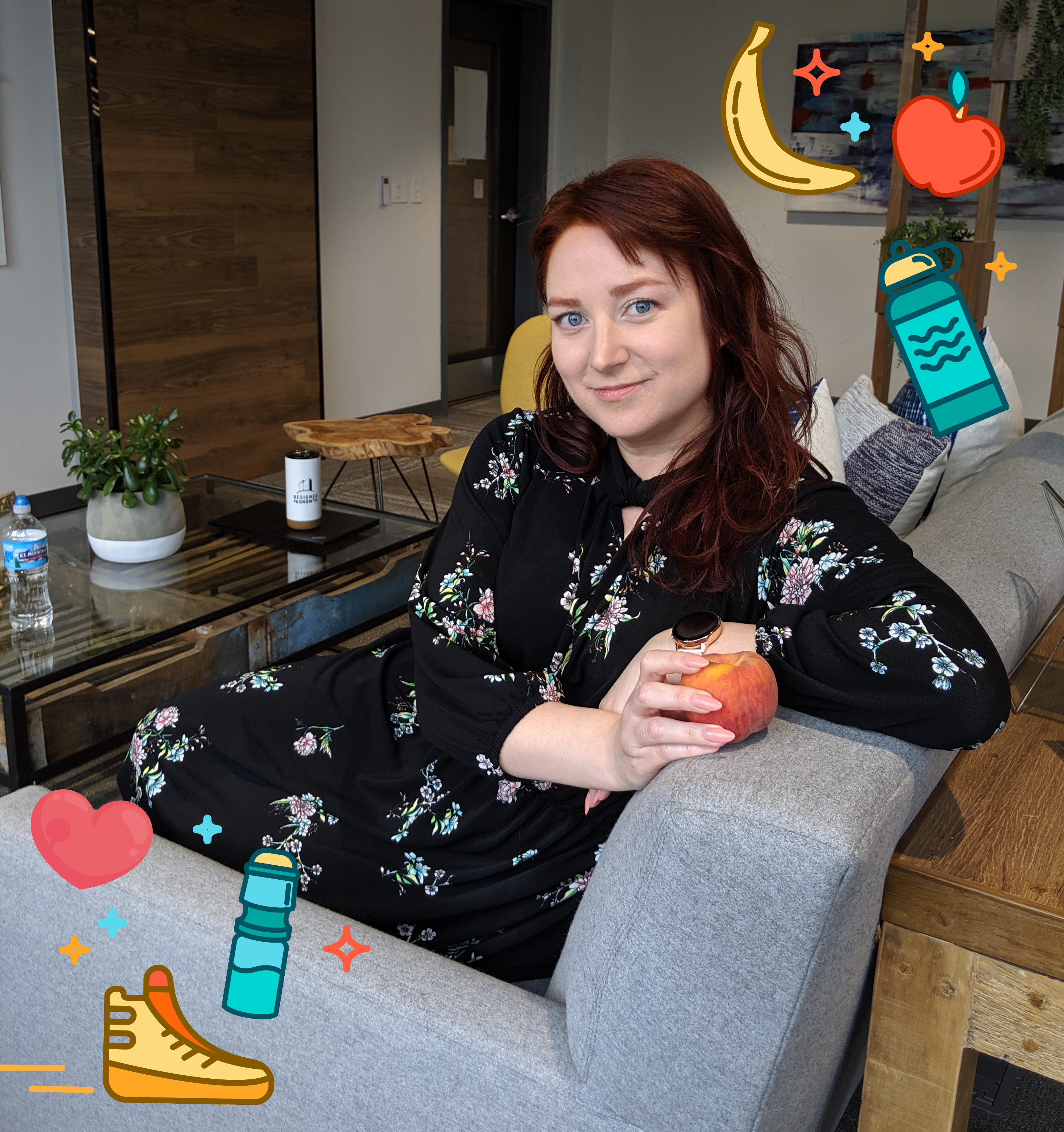 What is your number one tip for anyone trying to start a wellness program in their company?
A good place to start is to get a committee together of people in your company that are interested in wellness. A lot of times, it's not in a company's budget to hire a wellness coach to take on the task of creating a plan for your office. It can be a good extra-curricular opportunity for people who are not in leadership positions to participate and shine in something more. At Baudville, it started out as HR's responsibility, but it's too much work for one person. A group of people passionate about wellness will help keep light work on everyone, while also being accountable to create a sound wellness program.
How did you get your peers to be excited about the happenings and offerings of BV's program?
Prize incentives work wonders. Our program kicked off for us when we were able to provide a reward in some way. People like getting a little more out of it than just an improvement on their health. It's difficult to change the mindset people have on what defines wellness. Tapping into what people actually want to do for themselves to improve their health and happiness is key. Over time people will start to adopt the mindset of working on themselves for themselves. It's taken Baudville about 4-5 years to see a shift in our company, thanks to the wellness program.
What's your favorite health and wellness challenge?
The 5ks! Each year, Baudville covers the registration costs of a few local 5k runs. It's normally a smaller turnout, but even so it helps foster our BV community. I love the team bonding that we get after accomplishing something like that all together. I love seeing co-workers outside of work, on a Saturday morning, to do something great together. Before the race starts, we gather for a team photo in the shirts Baudville provides as well. It's awesome to see people trying something new and courageous, especially if they've never done a 5K, show up at the race!
Have you seen a shift in culture or attitudes of your co-workers since the BV program has started?
Yes! It did take a while, but a shift did happen. At first our wellness program was focused on competition and purely the exercise aspect of the program. As years went on, the focus changed to a holistic view of wellness – we paid attention to the other facets of wellbeing. Bringing in other aspects of wellness, after painstaking efforts on our committee's part, we started to see people look at wellness differently. People's involvement in the program also created a ripple effect. Peer to peer encouragement and word of mouth, we were able to grow the program. Just a little bit of participation from the start is all that's needed to create buzz.
Co-workers from different departments that might not normally talk to one another started interacting and getting to know one another, finding common ground in wellness. It's cool to see our culture become more family-like thanks to our wellness program and events.
What would be one thing to avoid when kick-starting a wellness program?
Don't be too focused on one thing, let go of your magnifying glass. Whether it's exercise or food, weight or charitable efforts...when you focus on just one aspect of wellness, you'd be surprised to find who you're excluding. You want to create a program that touches all points of wellness. People will participate in what they want and are able to.
Having that committee to give more points of view and opinions on wellness will help you avoid the mistake of focusing on one wellness aspect all year long.
What are some of the challenges you face while being on the wellness committee?
One of the biggest challenges is dealing with the slowness of the culture change. I may understand the importance of what our committee is trying to do but getting others to be on board with it can be tough. A lot of people don't know what we mean by wellness, so teaching them is important. We must make people aware of the other aspects of well-being, like mental and financial wellness. It's like we're reminding everyone to think of all the different aspects that make them a happy and healthy person.
Everyone has different ideas of wellness. I can't even count the amount of times I've heard "I don't have time" or "I can't take on one more thing." As a wellness committee, we have to foster motivation and give them the tools to make wellness a lifestyle, not just an extra thing to do at work. We're trying to facilitate things you can do that are beneficial to your wellness 24/7. When people start to get it and are excited about their goals, we are excited too!
It's a lot of campaigning and talking to people to re-set their perception, but an active committee can achieve this!
What is the biggest benefit of having a wellness program?
Seeing people make changes and being motivated outside of work and in their personal lives to the point that they're feeling better and they're coming to work happy. That is definitely the ultimate benefit to what we do!
Do you have any general advice you'd like to share?
Remember, with all things in life, people are only going to do things if they want to. You have to help people help themselves. You can't force or expect them to live a healthier lifestyle. It has to come from them. You [as a wellness committee] need to provide those healthy opportunities that people can take advantage of. You want to support people making those decisions for themselves. Create an environment that is a catalyst for people wanting that change.
Another tip. When you're thinking of incentives, a great thing to do is to create some kind of reward system, that touches on a lot of different people's efforts. For example, have an award for the "Most Improved," it gives a chance for those that aren't naturally top players to be recognized too. You want to encourage small lifestyle changes because every little bit counts. Small efforts turn into big changes for them.
Corporate Wellness Program Resources