If someone were to ask you what your company invests in, what would that list entail? The latest technology? A state-of-the art facility? Nap pods and an out-of-this-world cafeteria? Unless your staff chooses to use 40 of their waking hours a week to serve your organization completely free of charge, then your list should include, "employee benefits."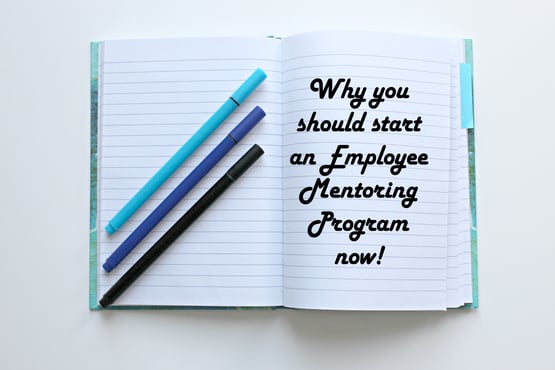 At the very least, your organization likely offers healthcare options and somewhat competitive salaries. But putting traditional employee benefits aside, investing in your employees nowadays requires more finesse than ever before. Beginning a business initiative where seasoned vets guide mid-level managers and individual contributors in their careers can move the needle when it comes to employee engagement and satisfaction. A mentoring program can and should be one of the best investments your company will ever make. Here's why...
Attract & Keep "Unicorn" Employees
"The good ones always leave," is a phrase that unfortunately has become an acceptable employee turnover cop out for a lot of businesses. Whether it's due to burnout or a lack of recognition, many employers' "unicorns" (you know, the natural leaders and the above-and-beyonders) leave. Having a star-studded lineup of mentors willing to share their wisdom with those just trying to find their way, can keep your high-potential team members engaged and excited about their career with your company.
A corporate coaching program will help retain your top dogs and entice new rock-stars to join your team. Plus, it will attract the candidates your really want: the go-getters and the risk-takers. These individuals are of course motivated by traditional employee benefits, but more than that, they're on the lookout for a place where they will learn, grow and take their careers to new heights!
Foster Growth
Think your upper management team is chocked-full of wisdom and vision? A well-designed mentoring program will pair the skill sets of a leader within the company with the interests of someone less experienced. Through intentional meetings and thoughtful dialogue, both parties will grow! The mentor will reconnect with the skills and characteristics that helped get them to their current position. The mentee will learn best practices in their particular discipline. Plus, the leader will gain insight into what those people "in the trenches" are experiencing within the organization and help bridge gaps that may exist!
Boost Engagement & Job Satisfaction
Giving ground-level employees face time with management through a mentoring program sends a message that your company cares deeply about the success, satisfaction and personal growth of each of its employees. Pairing individuals with with a leader who they don't frequently interact with will show that employee that there is an objective and wise individual in their corner. As you can imagine, this can make a huge positive impact on employee retention and overall job satisfaction.
Even if you start small with your employee mentoring program, the impact will be great! Already have a well-established program in place? Share your success stories in the comments below!