The Baudville holiday party is officially in the books. Every year I look forward to this event – it's a time to reflect on the year's achievements, to mingle with some coworkers I don't talk to on a daily basis, and the event's entertainment and prizes never disappoint! Here's how 2014's celebration went down...
The Theme: Baudville's Big Deal
This year's theme was all about making a big deal; from the suggested black, white, and red dress code, to the game we played, to the minute details of table décor and desserts.
The Décor.
Black, white, and red paper lanterns hung from the ceiling, while each table was named with a popular culture reference that included the word black or white. The centerpieces were made up of delicious black, white, and red treats, and each employee walked away with a themed picture frame and a keepsake engraved Spinner Ornament.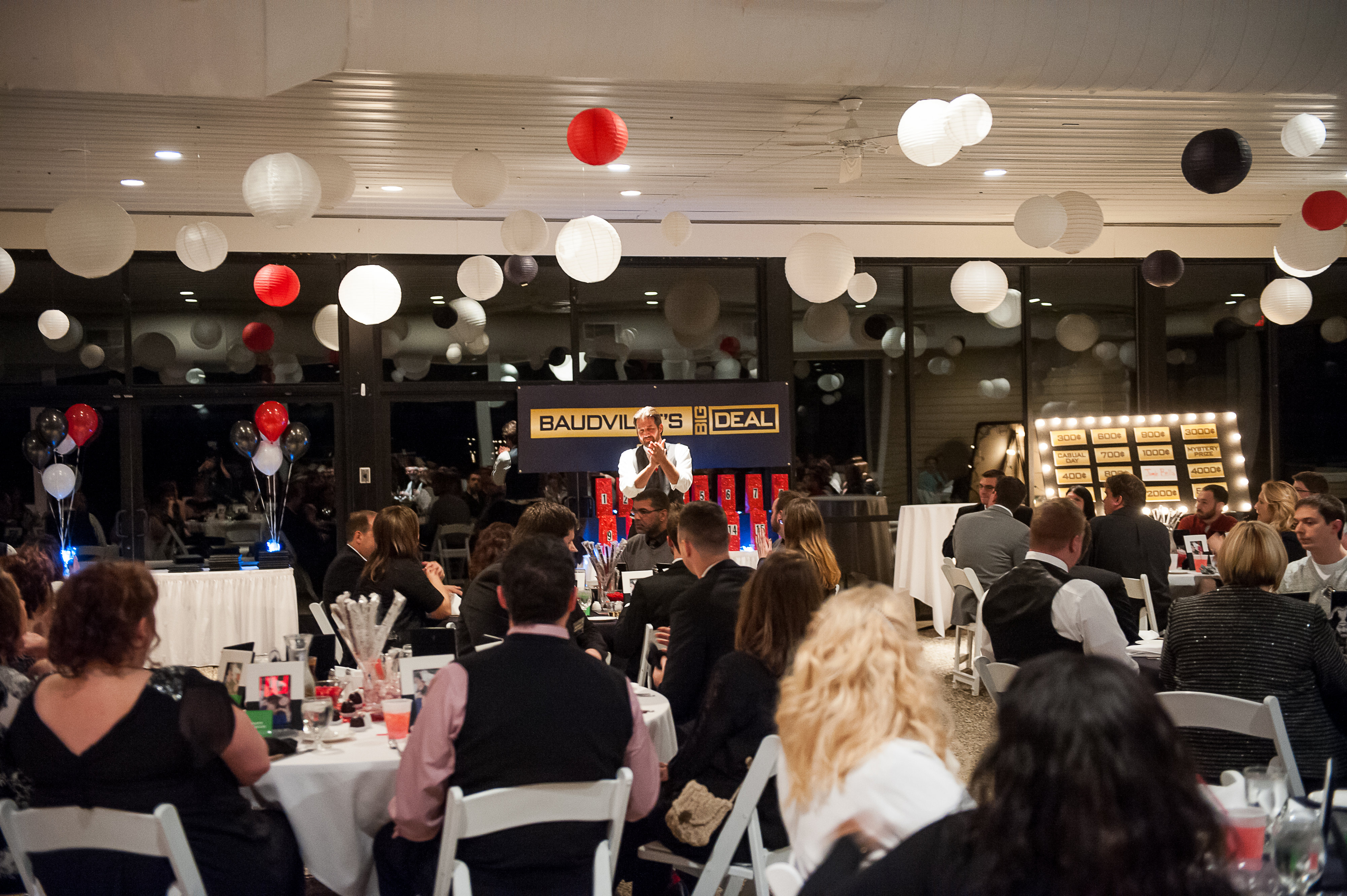 The Awards.
Baudville's award presentations are always a highlight. We started the evening by recognizing our Luminary Award winners. This award is peer-nominated and every person in the company gets a chance to nominate who they think best exemplifies Baudville's core values on a daily basis. The winners are announced at the year-end party and awarded with a customized You're a Gem Shining Star Trophy.
Next, we recognized the perseverance and dedication that comes along with perfect attendance. Each of our honorees is called up by name, presented with a certificate and crisp $100 bill for their achievement, and Baudville's charitable arm, Baudville's Helping Hand makes a donation of $100 in the employee's name to the organization of their choice.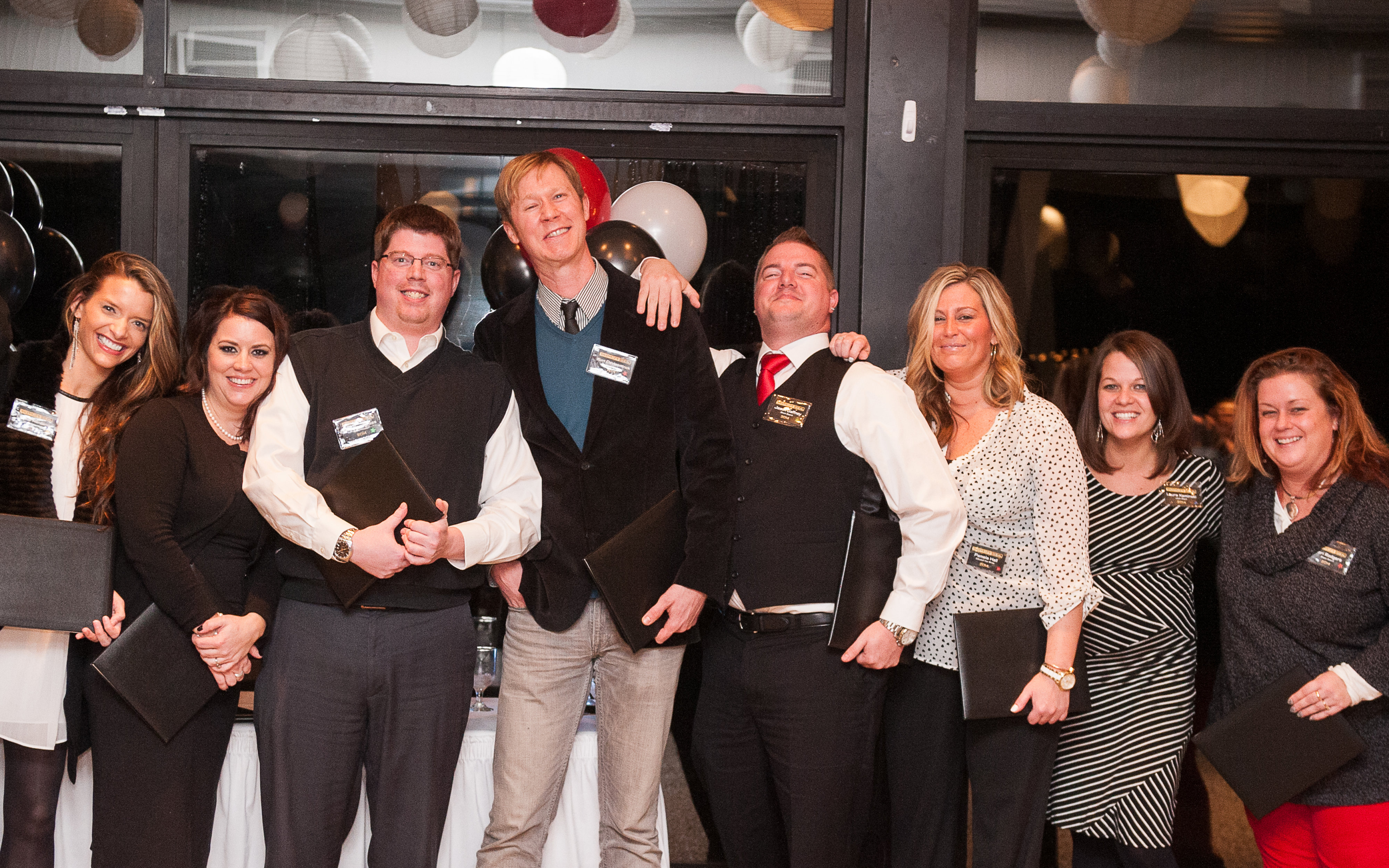 Finally, the highest of all achievements, the INSPIRE Awards, are presented. This award is management-nominated and given to the top-performing employees in the organization. Two winners were recognized at the year-end party.
The Entertainment.
In accordance with the black and white theme, there was a mime who joined the party and brought lots of laughs to the award presentations, and game playing, and even ran a contest of his own to see who could be the best mime!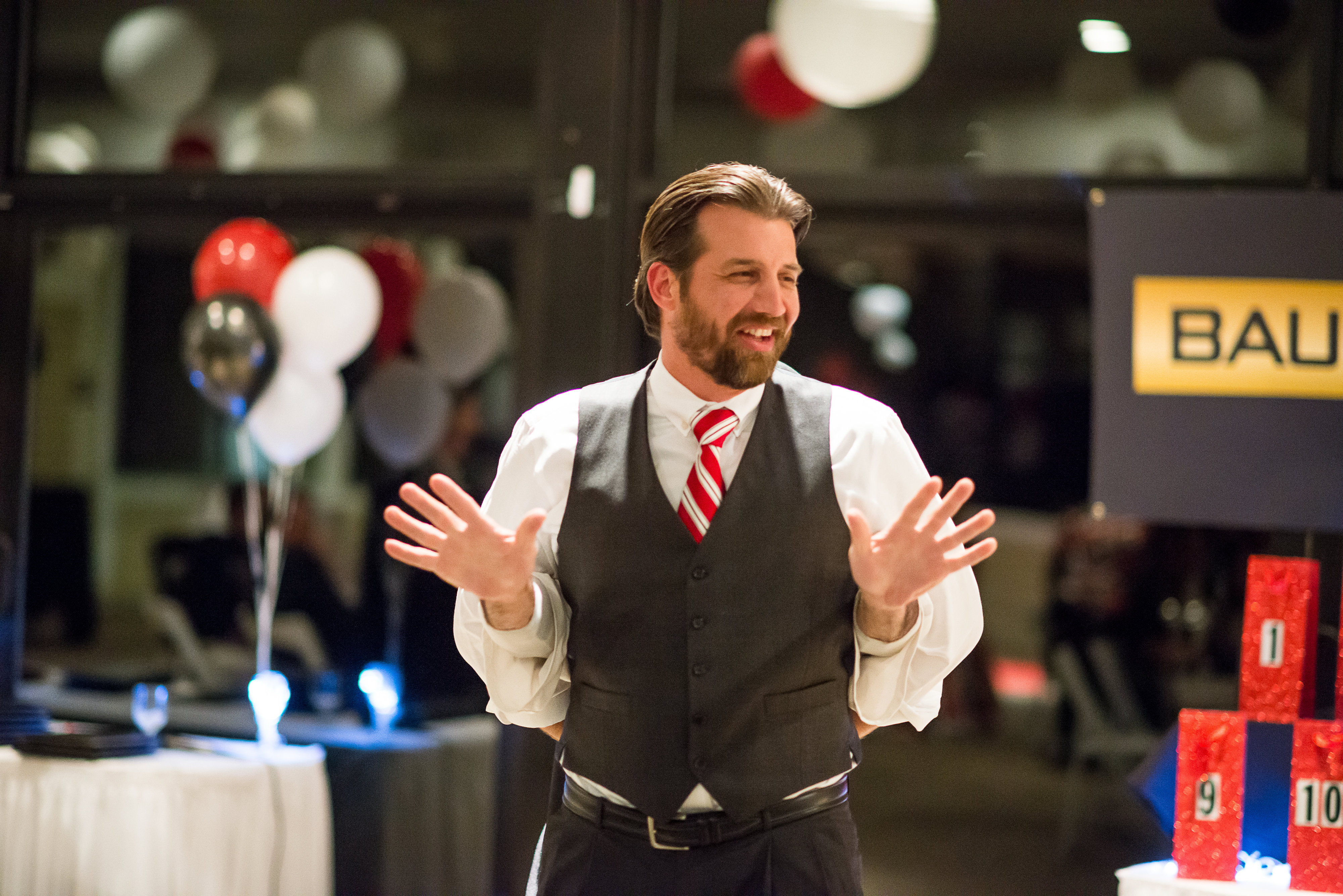 After dinner we played a few rounds of Baudville's Deal or No Deal! It was a blast cheering on our nominated contestants and our CEO and CFO took turns playing the banker. By the time is was all said and done each section bargained and walked away with $30 cold hard cash per person! Take the deal!!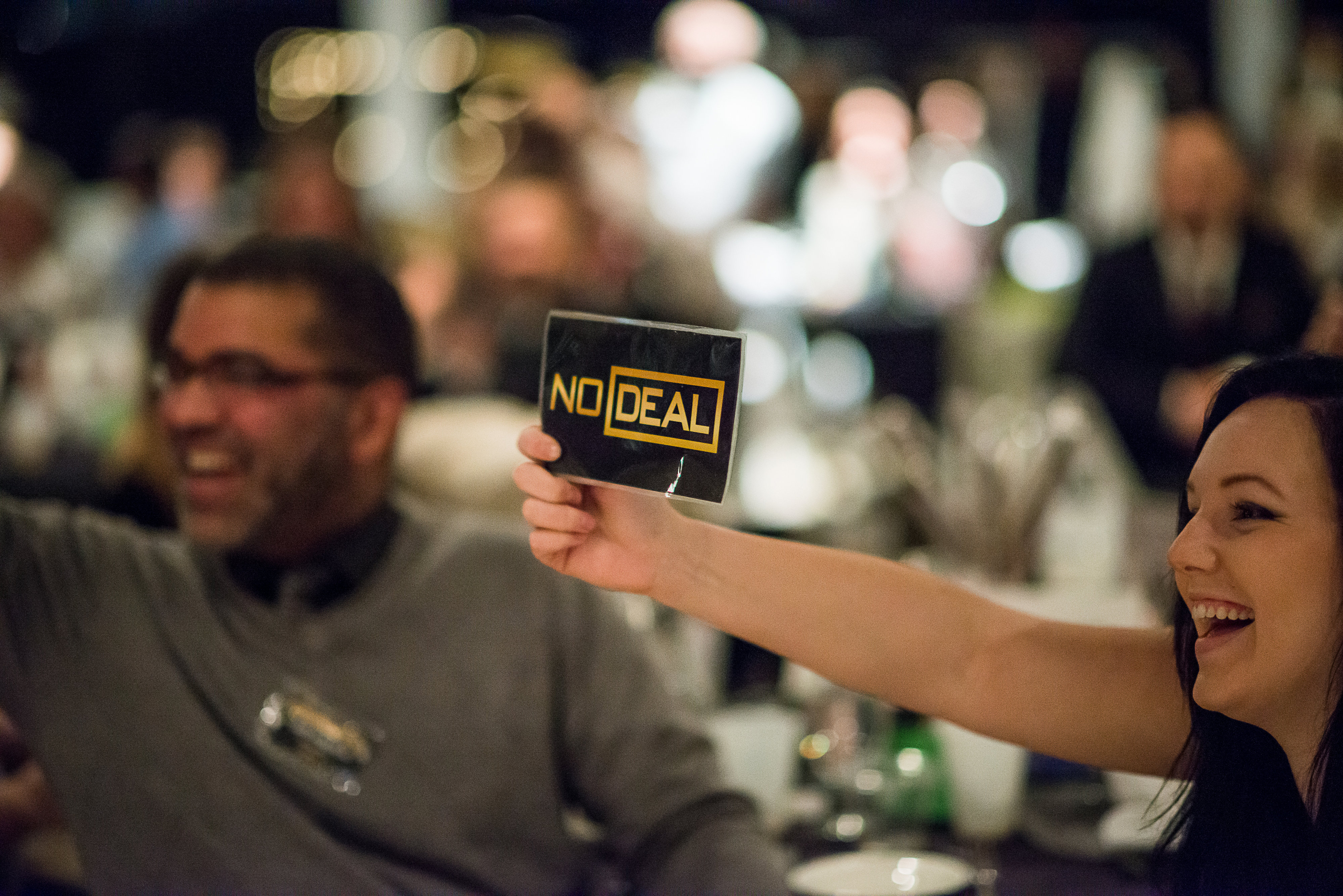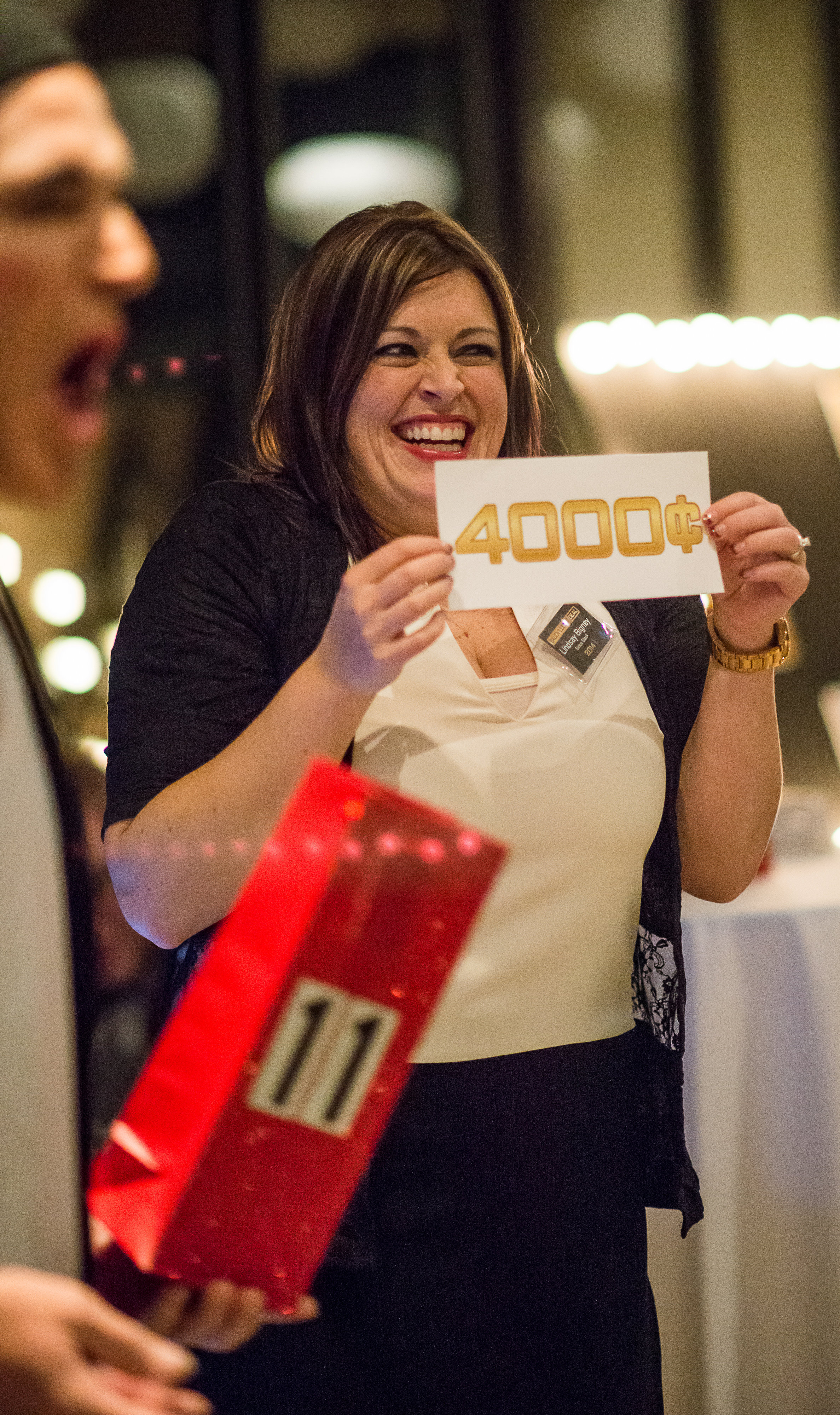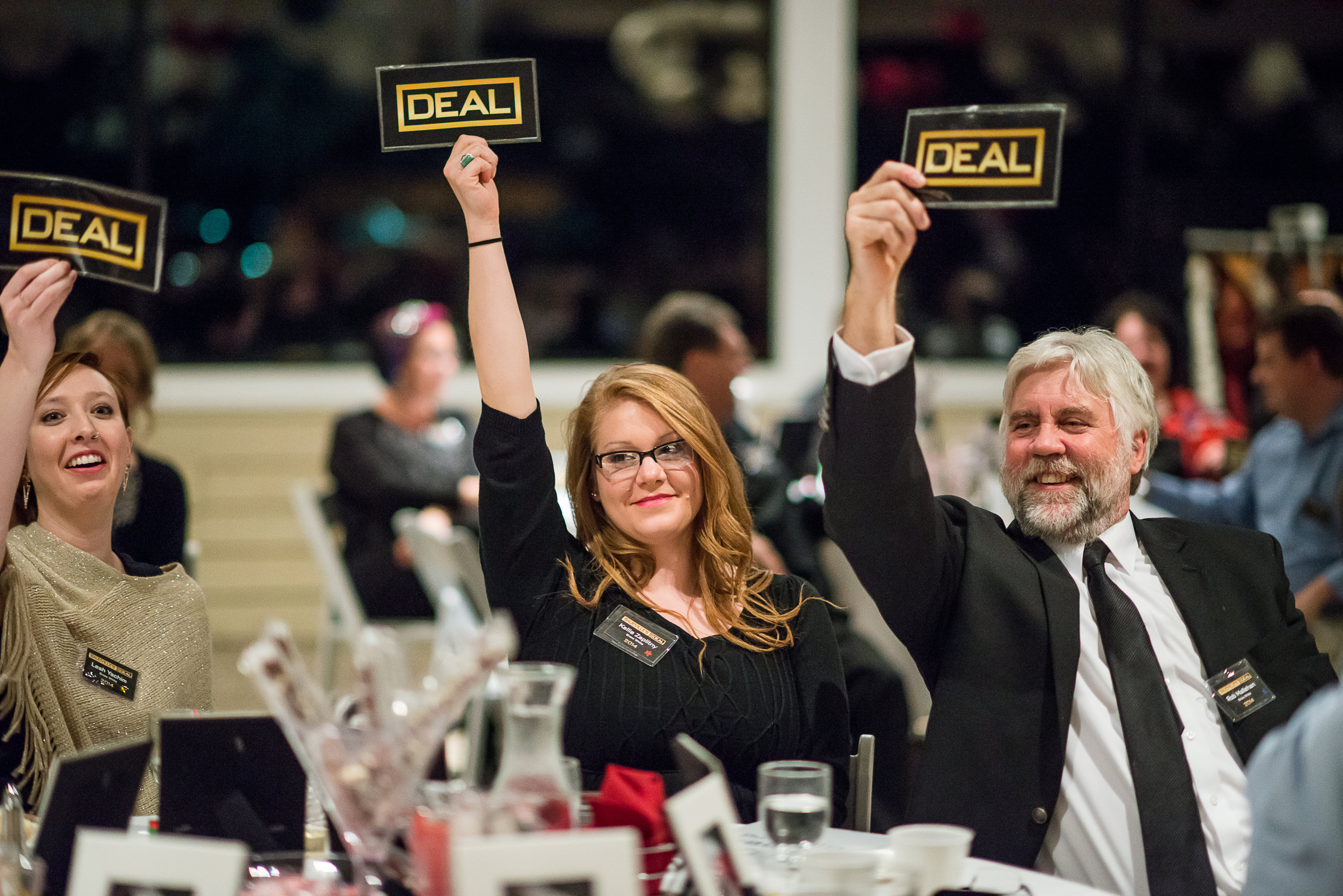 The Prizes.
Based on years of service, each employee gets a certain number of tickets to try to win a variety of prizes presented at the year-end party. This year's hot prizes were the Playstation 4, a 42" Television, an iPad Air, Red Wings Hockey Tickets, Movie Passes, and more. The prize winners are chosen throughout the evening which keeps everyone on their toes!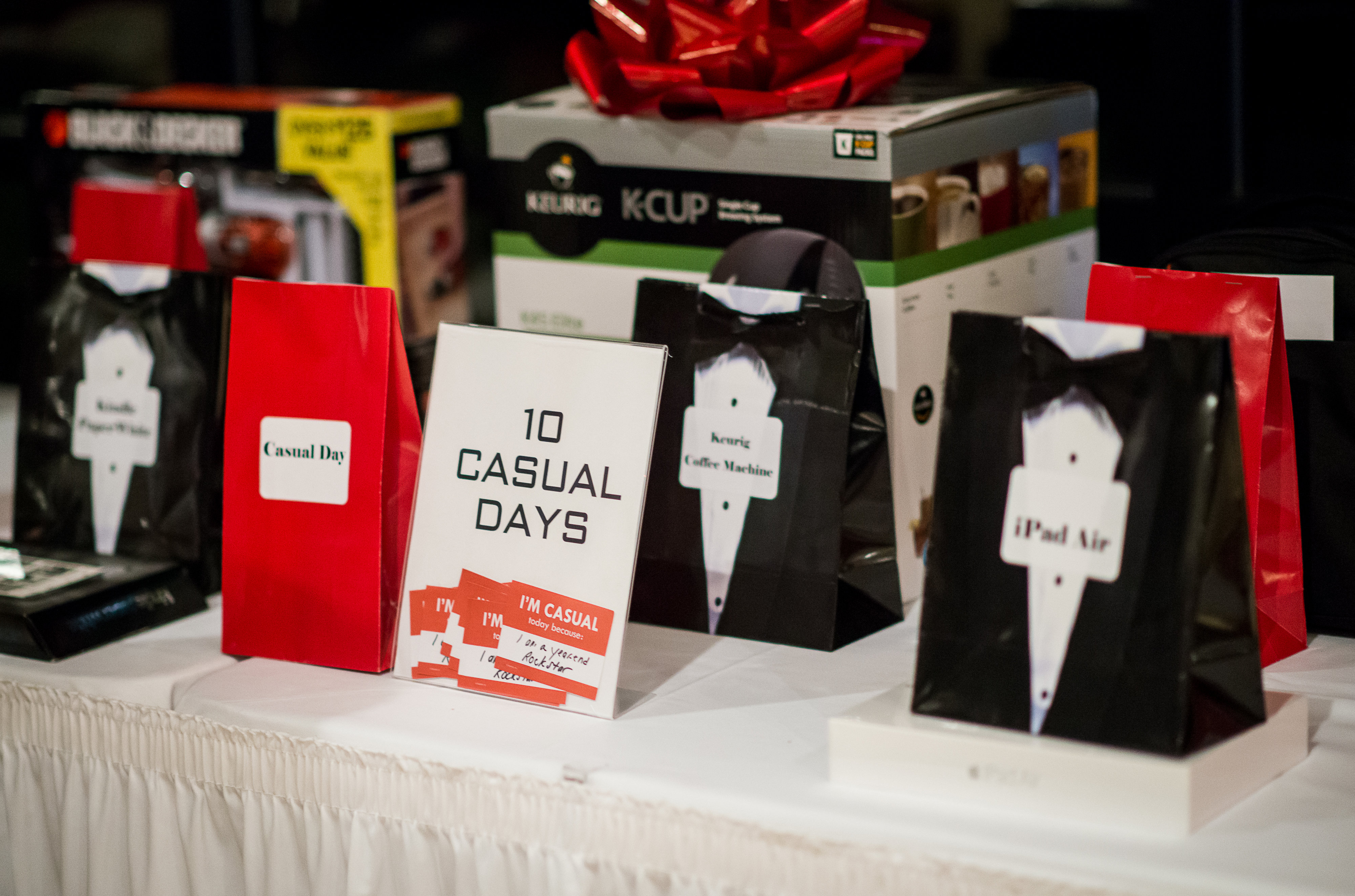 The Giving.
One of the most special parts of the evening is when Baudville's Helping Hand gets a chance to recognize and give a substantial monetary gift to organizations that are near and dear to our employees' hearts. Each employee is given the opportunity before the year-end event to nominate a charity that has impacted their lives, and Baudville's Helping Hand donates $1,000 to those very deserving organizations. We take time as a group to listen to the winners' nominations and hear their stories, and truly appreciate working for a place that gives back on behalf of its employees.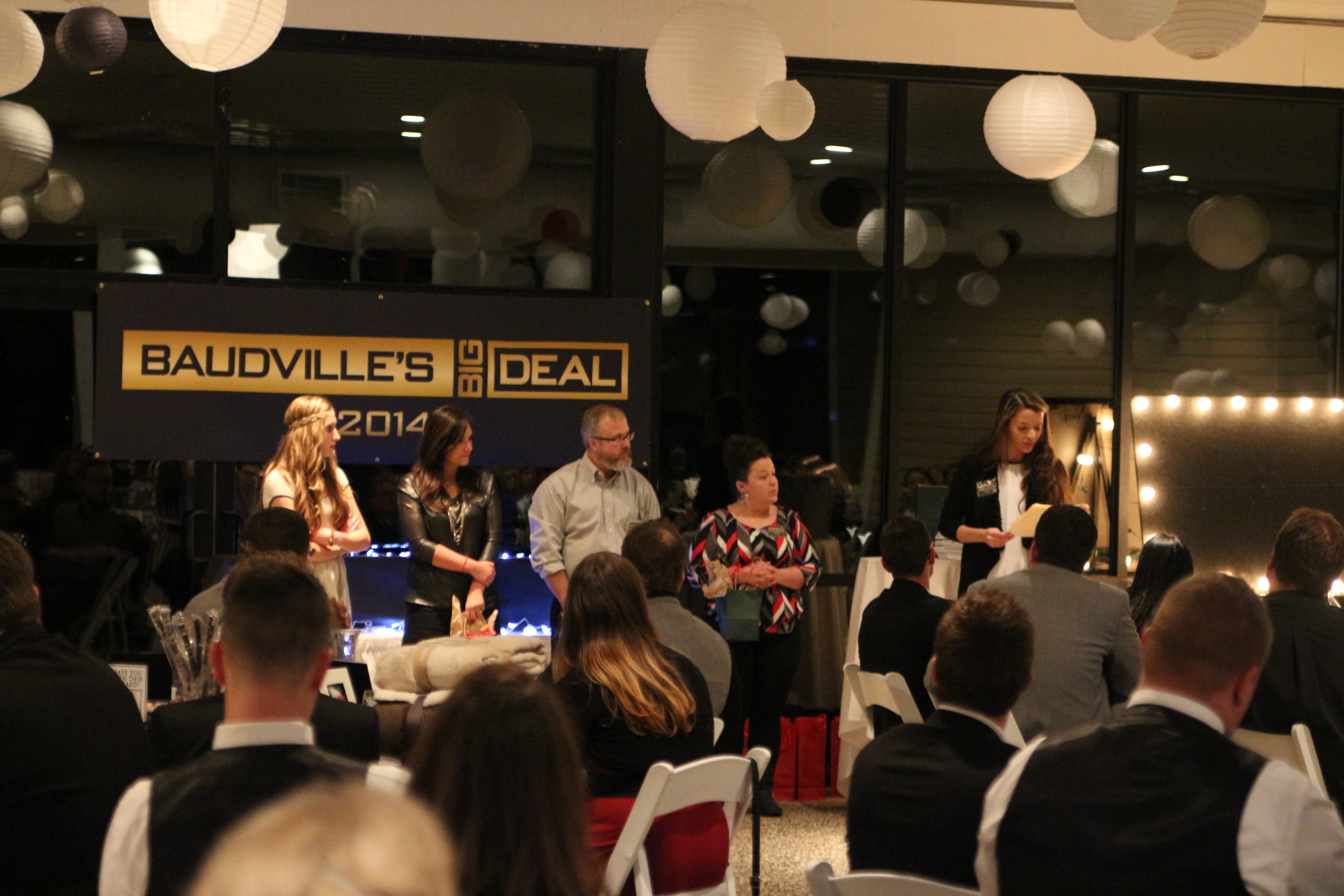 The Good Times.
40+ hours throughout the week, 52 weeks out of the year, this place is my home and these people are my family. As we gather to celebrate with each other at the end of each year, I am reminded how much I appreciate these people and this place. Cheers to 2014!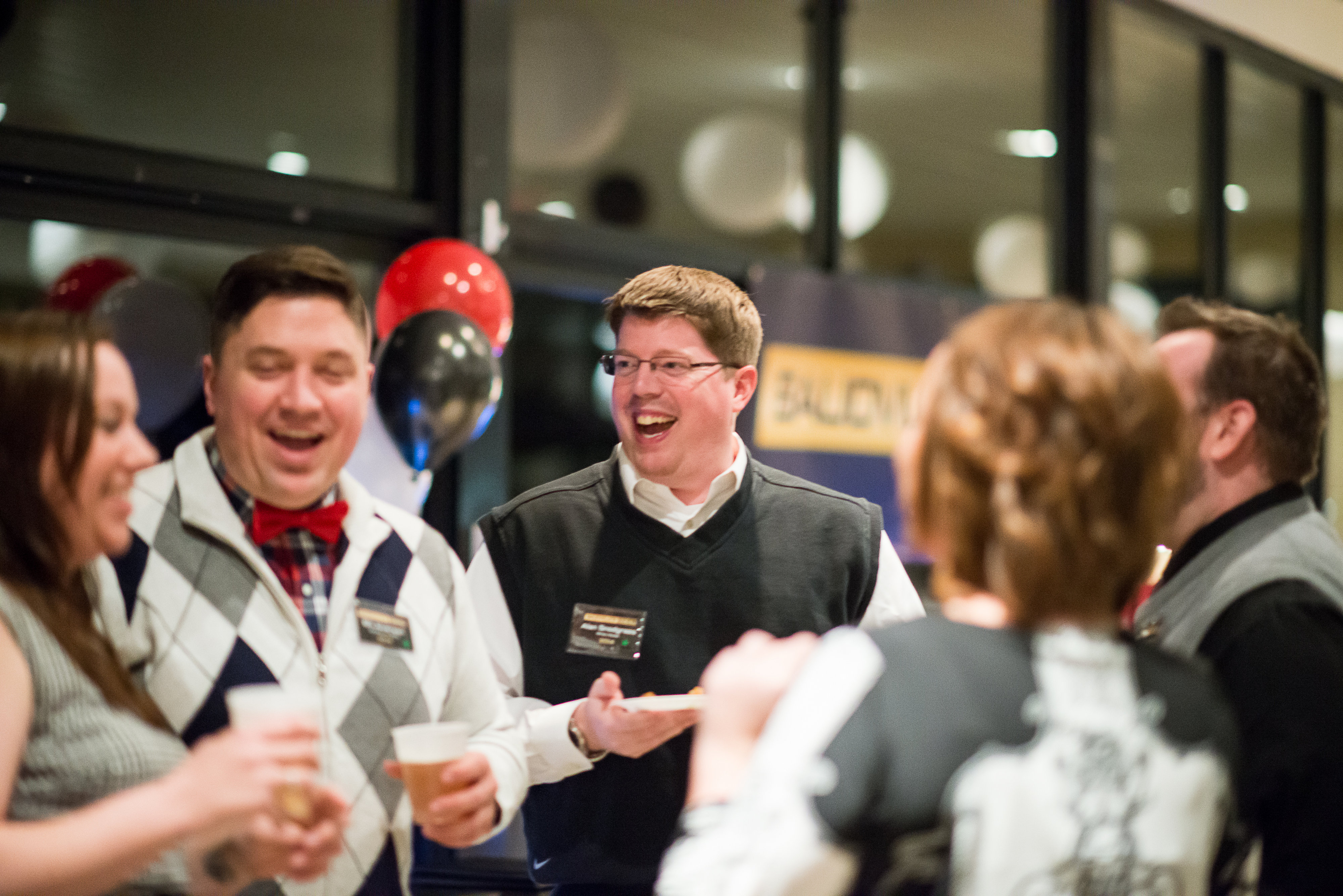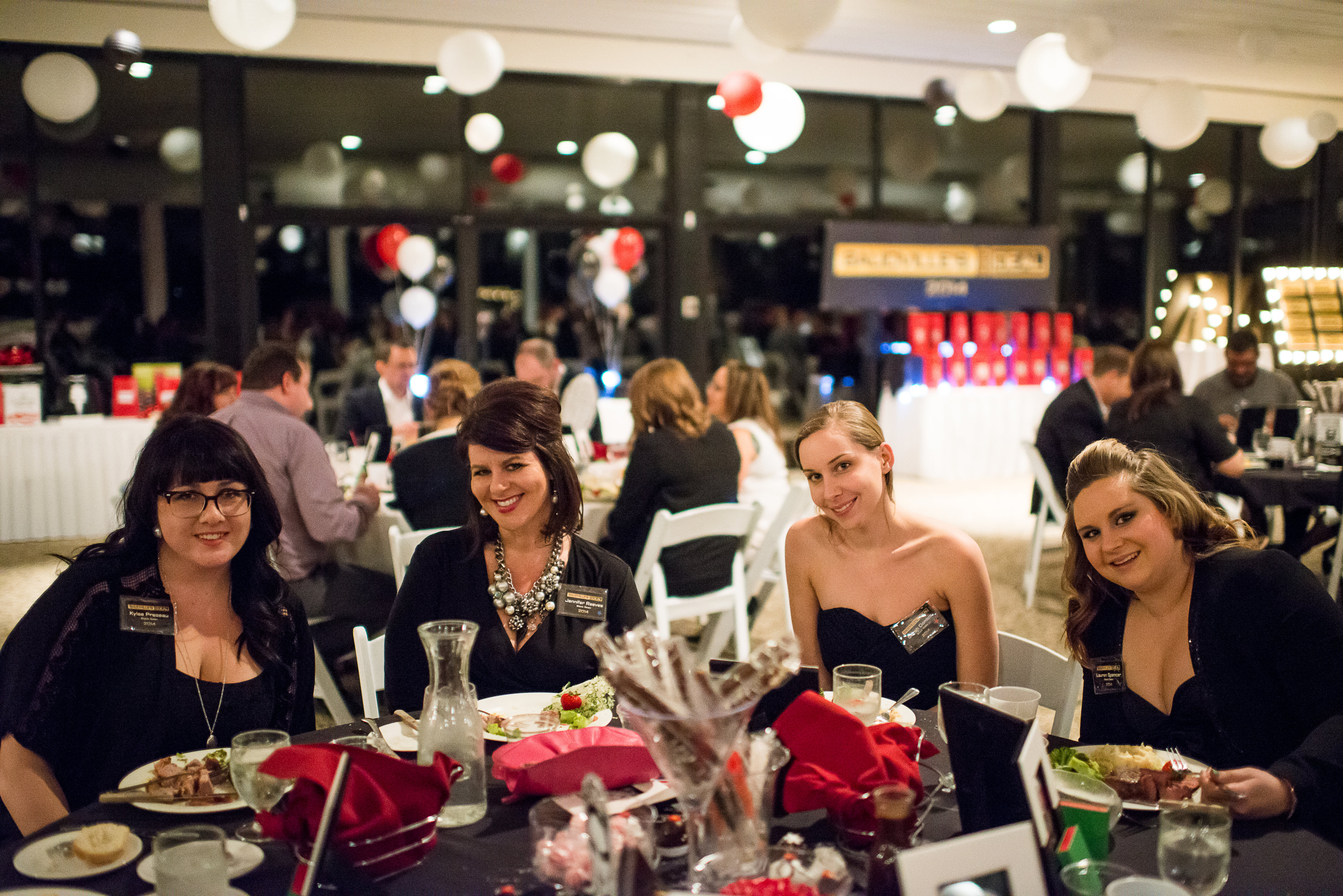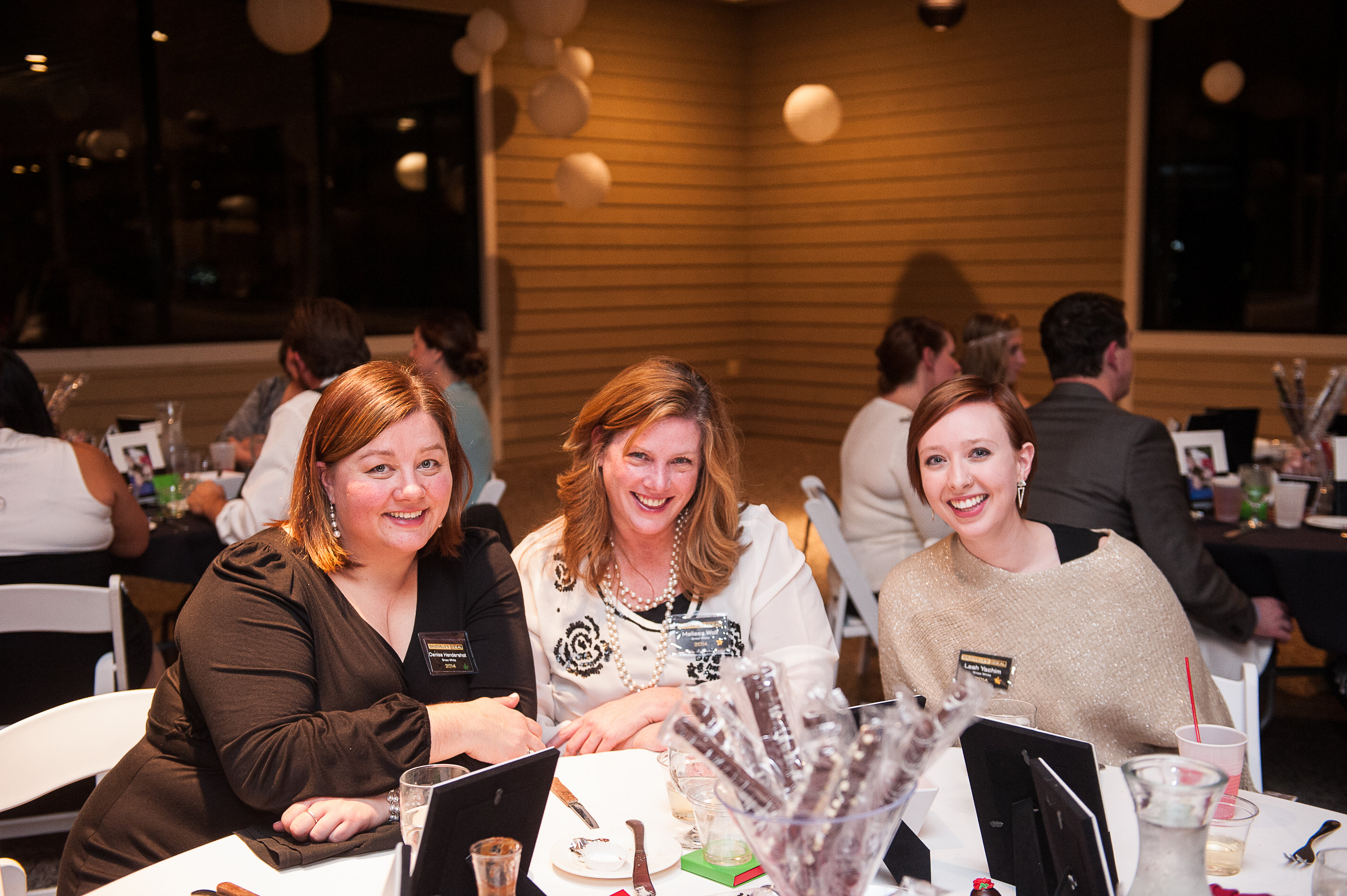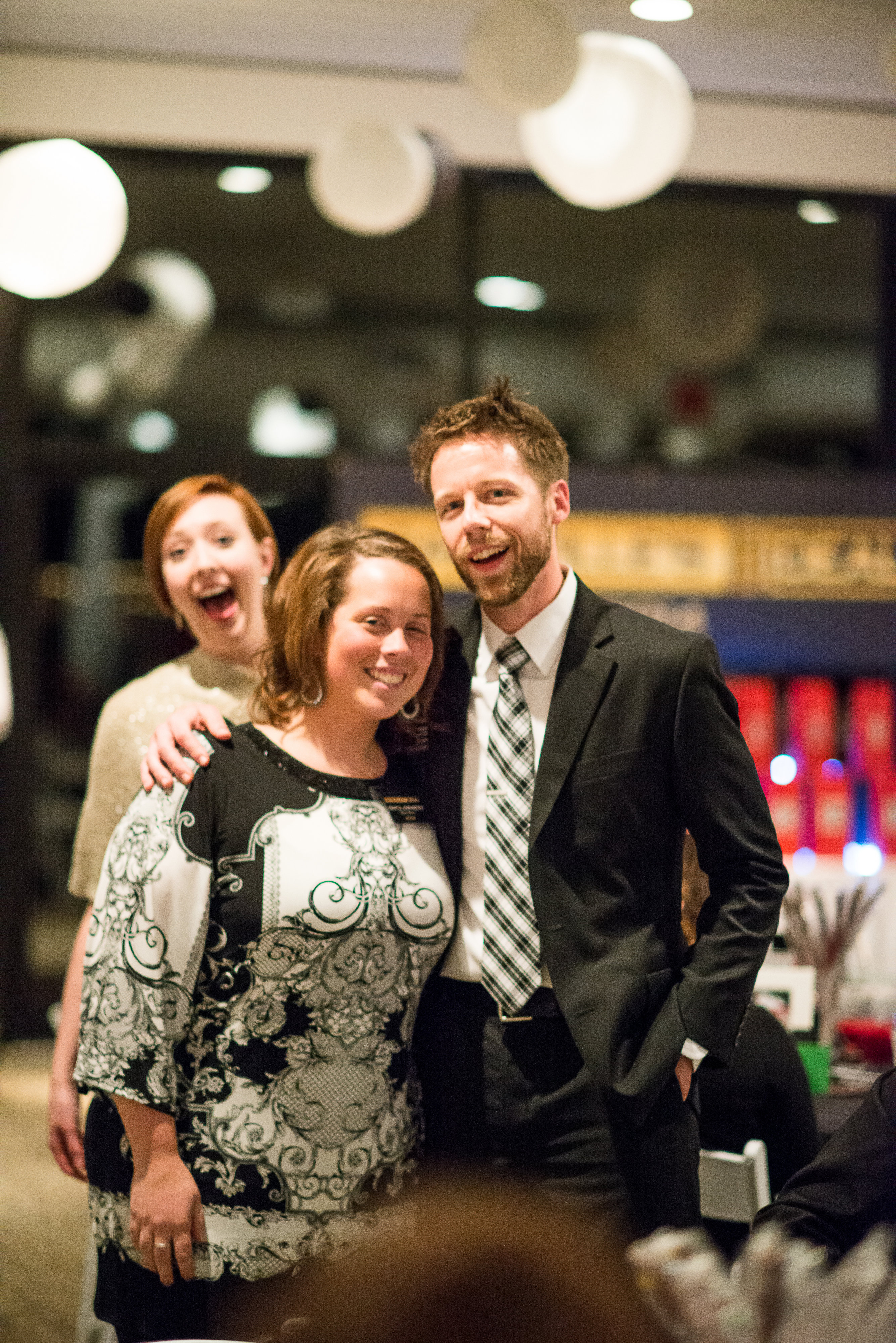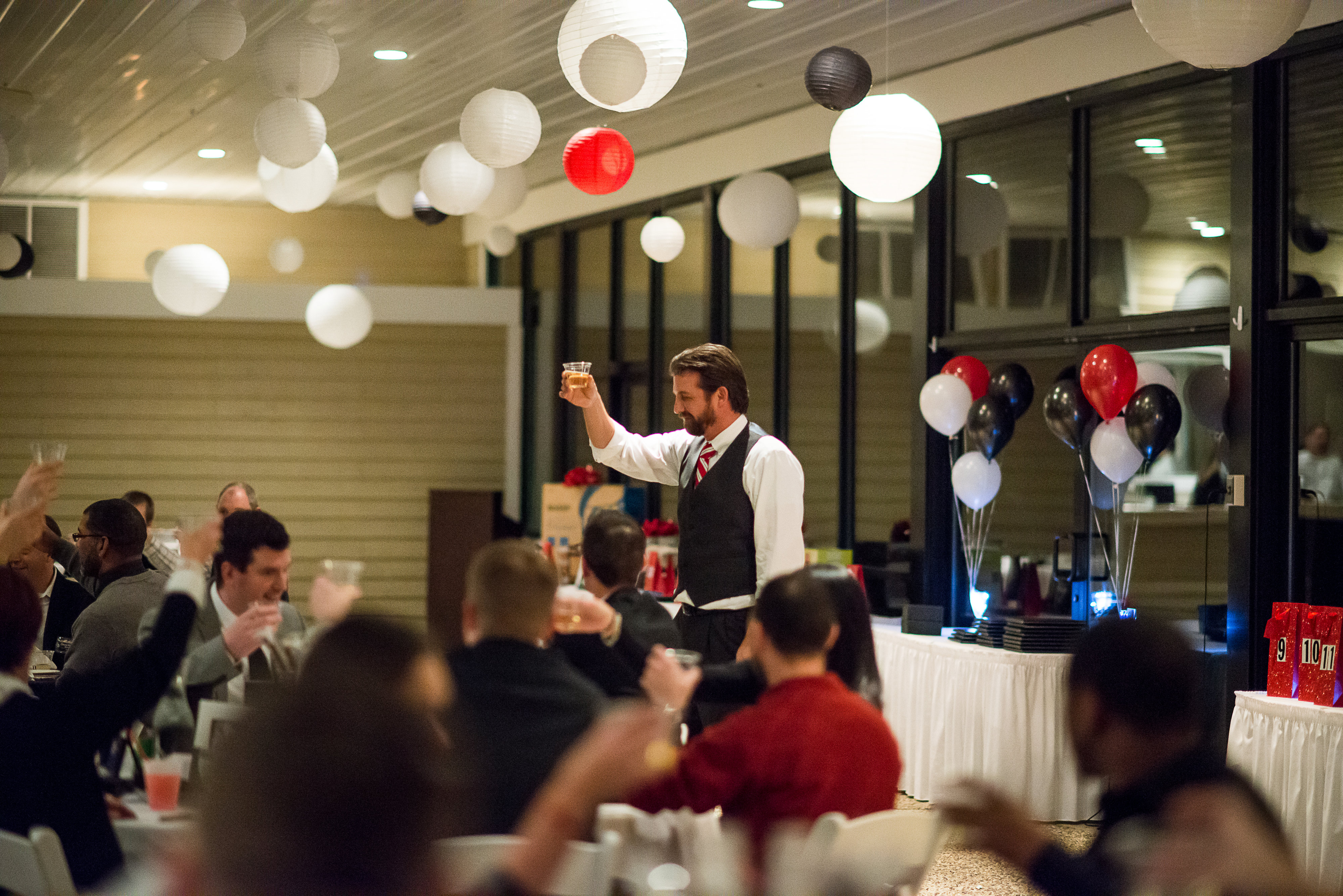 ---
As a team member since 2005, Falon has worn just about every hat the 'ville has to offer. She's seen both sides of working life — as an employee and as a manager — so if it sounds like she knows what she's talking about, we're pretty sure that's why. When she's not juggling between the IDville and Baudville brands, she's been known to whip up a mean diorama - just like that!