As you read in Laura's post a few days ago, we've just launched more than 30 new trophies! We have an all-new class of Elite Jade Trophies, beautiful crystal awards, and a great set of hand-picked sports trophies.

As a writer, I have to say that I'm even more excited about the new titles and verses that are on these bad boys! (Plus, I wrote them. So, you know, I think they're pretty great...)

The goal of bringing these eight new award titles and verses was to give you even more variety in your award choices. With new titles, like Visionary Award, Rising Star, and Peak Performer, plus coordinating verses that tell the story of these great moments, you'll have no shortage of ways to celebrate achievements!

Check out all of our new trophies here and order today for your year-end awards!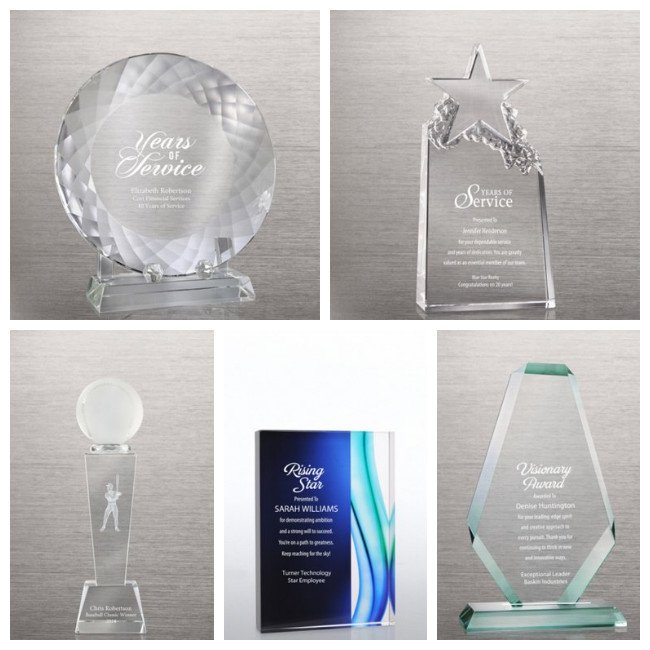 --------------------------

Allison is a self-proclaimed Copywriting Diva and has the certificate to prove it! She's been writing for Baudville for four years and has worked in a variety of business settings for 20 years. Before becoming a professional writer 12 years ago, Allison worked as a department manager where she used Baudville products to motivate her team. She's what we call a true believer!