This week I was approached by one of my dear friends who serves as a principal for a local Early Childhood Center (PS-2nd Grade). His requested deliverable: monthly staff appreciation ideas for 40 teachers and staff with some money to spend, but not a ton. Challenge accepted.
As I formulated the plan for him, I thought about our customers in the K12 sector and how many of them must be facing the same 2015-2016 school year appreciation ideas blank stare. Well, good news! I've outlined a pretty fantastic teacher and staff appreciation plan for you – balanced with both cost and no-cost ideas!
August/September: Start out with giving everyone a Team Shirt™ in your school color with a fun saying on the back. Add your and your school name/logo either underneath the saying or on the front at no additional cost! These new shirts would be worn once a week or once a month (whatever you want) as a team builder and reminder of your appreciation.

October: Blow up balloons and put a note of appreciation or a "coupon" for a treat or service or something inside (some ideas are: afternoon coffee run, afternoon ice cream treat, one hour break from the classroom, get out recess duty) either leave them in the staff room for everyone to pop one and receive the note/coupon inside, or put one on each of their chairs as a surprise in the morning.
November: Ask the students write their teacher (or your staff members) a note of thanks (thanksgiving theme) and present them to the teachers and staff before you're on break for the long holiday weekend.
December: Order each teacher and staff member a personalized Spinner Ornament (Our 2015 Collection releases in October). Either have a unique message imprinted on each one, or have your school name and year imprinted as a keepsake ornament and add to their collection next year!
All-New, Limited Edition Spinners Coming October 2015!
January: Buy each teacher a box of chocolate or candy that they like (movie theater boxed candy is what I'm envisioning). Handwrite and attached a small motivational note to keep them pumped for the second half of the year.
February: Download Baudville's free Valentine's Day Print and Posts. Secretly post them around for each teacher and staff member. Don't worry, they're fun and totally co-worker appropriate!
March: Create a bracket and have a kindness tournament. See who can out-kind each person as they match up. This idea works well in the classroom, too! Watch your students at their very best and explain how the classroom dynamic changes when we all try to be a little bit kinder to one another!
April: Present each teacher and staff member with a fun Value Tumbler and fill them with candy, chocolate, or gum. Add a personalized note of appreciation – Pocket Praise® are just the right size and come in boxes with 48 cards!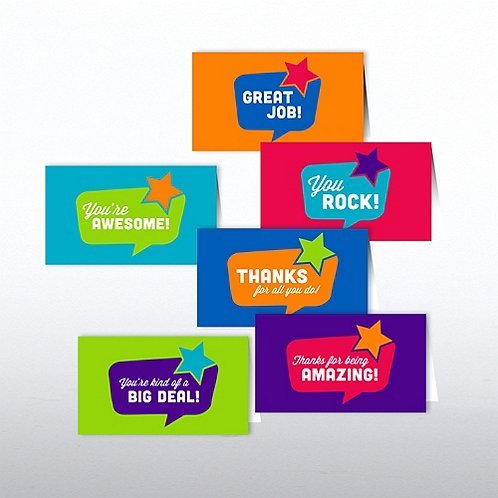 May (Teacher Appreciation Week is May 2-6, 2016): Serve the teachers and staff breakfast one morning before school.
June: Make a photo book at the end of the year with pictures and memories from the year. Print one for each teacher and staff member. Present the books to all of the teachers at a celebratory happy hour or lunch after the year is done!!
There you have it: your school year appreciation plan all wrapped up! Order your Team Shirts today and get ready for a year full of fun and surprises!
---
As a team member since 2005, Falon has worn just about every hat the 'ville has to offer. She's seen both sides of working life — as an employee and as a manager — so if it sounds like she knows what she's talking about, we're pretty sure that's why. When she's not juggling between the IDville and Baudville brands, she's been known to whip up a mean diorama - just like that!