I cannot begin to tell you how excited I am to announce that this New Year is bringing all-new Baudville products your way – hundreds of them! And the best part? We've focused much of our product innovation in two areas: front-line manager kits and custom gifts (think mugs, frames, gifts, portfolios, T-SHIRTS...all with YOUR COMPANY LOGO!).

We've made it easier than ever to add your company or event logo to many of your favorite products featuring our already powerful themed designs to create one-of-a-kind custom gifts. I know what you're thinking... "I bet I have to order 100 of them to get them with my logo." Nope. So what's the minimum, you ask? 5. That's right: F-I-V-E. Low minimums, free logo placement, and the always-popular quick Baudville turnaround time.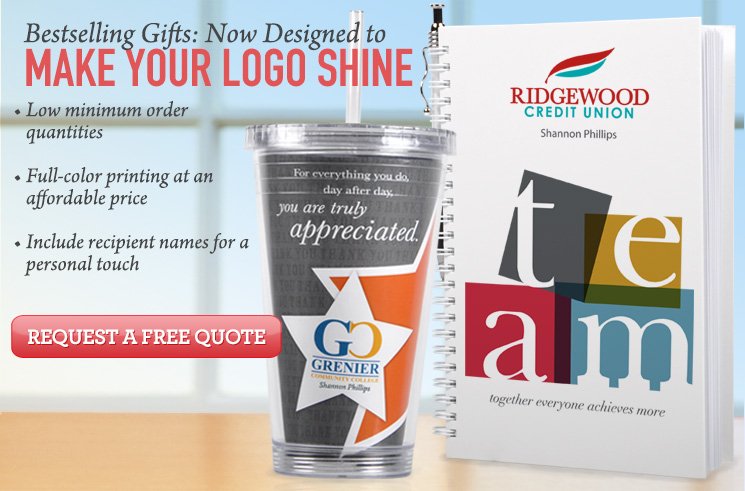 Custom gifts and awards are just the tip of the new-product iceberg! You know those awesome Baudville Team Shirts you were admiring on blog posts gone-by? Well, after many, many requests for our loyal customer base, we've made them available to you! And not just the Smart Sayings custom t-shirts, but also an entire line of Baudville Theme custom t-shirts and Special Event custom t-shirts.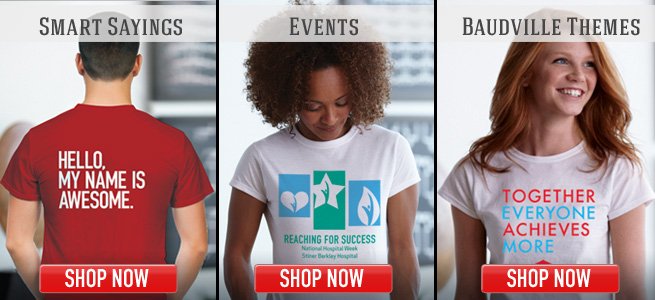 Here are the details:
- All shirts are pre-designed covering nearly every event, occasion, or office personality
- Simply add your logo, event name, or both
- Our online custom t-shirt builder makes it simple! Not fond of ordering online? No big deal. Give our friendly service staff a call and they'd be happy to walk you through the process!
- Our exclusive in-house designer support team provides expert assistance for outstanding results every time
- The hard part is already done! Browse through our new custom t-shirts, and watch your next event come to life!
So what are you waiting for? Go add your logo to our best-selling products now and send the perfect message of appreciation from your organization today!
And one more thing; if you haven't seen it already, our new catalog should be arriving in your mailbox soon! In it you'll find all of our new manager kits, trophies, custom gifts, custom t-shirts, new themes and more!
----------------------
As a team member since 2005, Falon has worn just about every hat the 'ville has to offer. She's seen both sides of working life — as an employee and as a manager — so if it sounds like she knows what she's talking about, we're pretty sure that's why. When she's not juggling between the IDville and Baudville brands, she's been known to whip up a mean diorama - just like that!